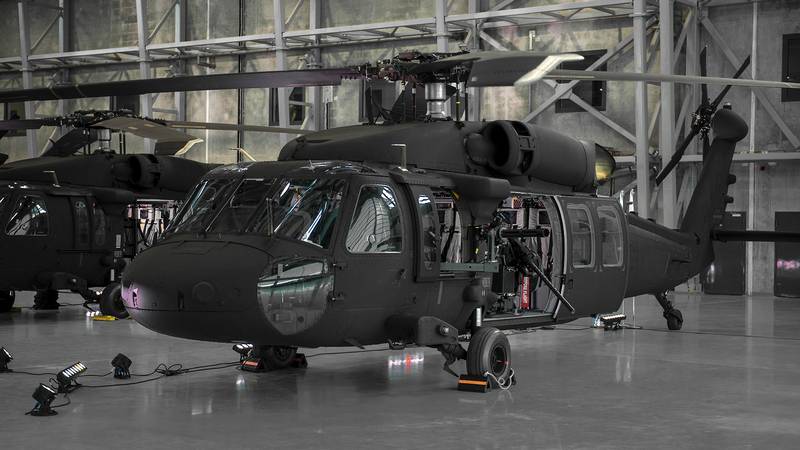 Multipurpose helicopters Sikorsky S-70i International Black Hawk, transferred to the Polish MTR
Poland received the first four multi-purpose helicopters Sikorsky S-70i International Black Hawk. The solemn ceremony of the transfer of cars took place on December 20 at the 1st transport
aviation
Polish Air Force Base at Warsaw Airport.
Helicopters were built at the Polish aircraft manufacturer Lockheed Martin Sikorsky PZL-Mielec in Mielec according to the contract for the purchase of four S-70i helicopters for special operations forces, concluded on January 25, 2019. The agreement provides an option for four more helicopters.
These machines are the first Black Hawk family helicopters to enter service with the Polish army. All four helicopters will be delivered as part of the 7th squadron of special operations of the Polish Air Force, where they will be operated, primarily in the interests of the Polish GROM special operations group. The S-70i Black Hawk squadron will replace the Soviet / Russian Mi-17s.
It is noted that although the helicopters are formally handed over to the Polish Ministry of Defense, they will not enter the squadron until the end of 2020. All this time they will be equipped and retrofitted.
The S-70i International Black Hawk helicopter is an export version of the famous UH-60 Black Hawk helicopter.
The Polish company Sikorsky PZL-Mielec has been producing S-70i Black Hawk helicopters since 2010. However, to date, the Polish armed forces have not acquired S-70i helicopters, and only in 2018-2019, three such helicopters were delivered to the Polish police.