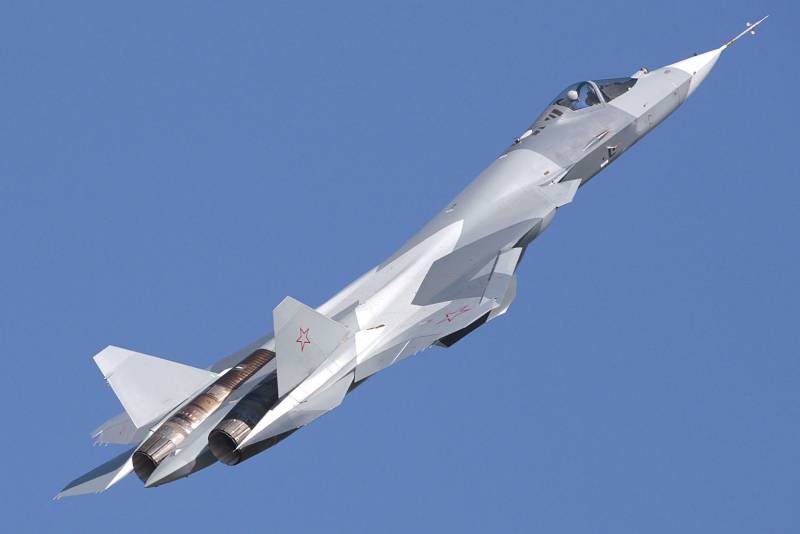 Some details of the fall of the fifth generation fighter T-50 (Su-57) appear in the Khabarovsk Territory. Recall that we are talking about a combat aircraft, which they were going to transfer to the troops before the end of the year. During the test flight, the pilot catapulted, there are no threats to his life. He had already left the clinic, to which he had been delivered the day before after being discovered by the search and rescue squad.
Today, the TASS news agency, citing its own sources in the aircraft industry, reports that problems arose during the test flight phase at an altitude of 8 km. The fighter spontaneously entered the "steep downward spiral." The material indicates that the pilot's attempts to stabilize the Su-57 were unsuccessful.
From the report:
The plane began a rapid decline, and then a fall.
According to these reports, the pilot's bailout occurred at an altitude of about 2 km. At the same time, the pilot, until the last moment, tried to transfer the car to the usual version of the flight by switching to manual control.
Such problems with piloting could arise due to the failure of tail control.
All these statements are preliminary data on the events near Komsomolsk-on-Amur. The Ministry of Defense has not yet published official data on the reasons for the fall of the Su-57.