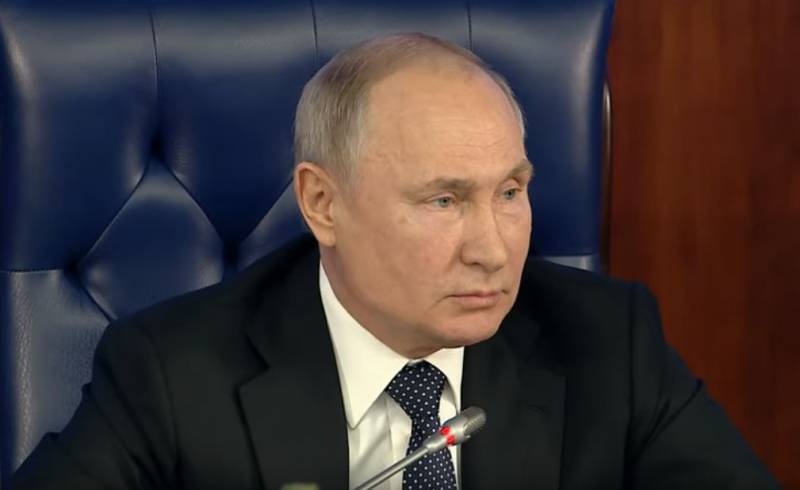 The President of Russia spoke at a meeting of the board of the Ministry of Defense, which summed up the results of the year, including the pace and volume of rearmament of the army and
fleet
. The most resonant part of Vladimir Putin's speech was his mention (the second after the meeting with the heads of the CIS countries) about the role of Poland in unleashing the Second World War.
Putin again recalled such an archival document as a note belonging to the Polish Foreign Ministry, made in 1938. Then Hitler proposed to evict all Jews from European countries to Africa, in the colony. And the Polish ambassador in Berlin, Hitler not only supported this initiative, but also spoke on it as follows:
I answered him (Hitler): if he does, we will erect a magnificent monument to him in Warsaw.
Speaking the words of a Polish diplomat made several months before the outbreak of World War II, Vladimir Putin described him as follows:
Bastard, anti-Semitic pig! He fully supported the anti-Semitic plans of Hitler. He also writes this to the head of his Ministry of Foreign Affairs, apparently counting on encouragement.
Perhaps this is the most harsh statement of the President of Russia in recent years, made on camera and in the presence of a wide audience.
This statement from the President of Russia sounded like a peculiar commentary on the resolution of the European Parliament, in which the Europeans decided to actually blame Nazi Germany and the USSR for unleashing the Second World War.
Putin:
What did the same Poland do? They actually entered into a conspiracy with Hitler. And Hitler himself said that it becomes extremely difficult for him to defend Polish interests.
According to the President of the Russian Federation, people of this kind, such as those who directly negotiated with Hitler, today demolish monuments to the liberating soldiers.
On video from 33: 20 minutes.