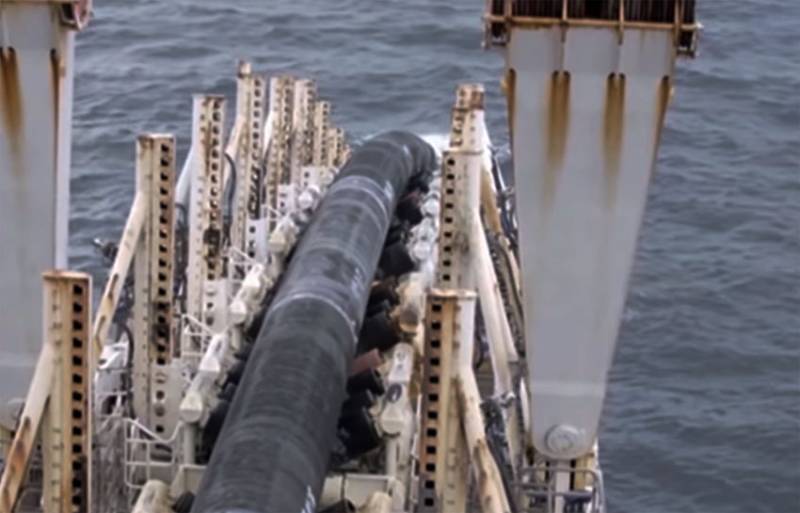 Due to the fact that the Swiss company Allseas withdrew its pipe-laying vessels from the Baltic Sea after the American threats, a discussion suddenly began in Russia about the issue of its own pipe-laying. This is a statement made by the head of the United Shipbuilding Corporation, Alexei Rakhmanov, regarding the possible plans and deadlines for the construction of a pipe-laying vessel in the Russian Federation.
These reflections themselves make one wonder why it had never occurred to any of the interested parties that Western pressure could impede the implementation of Nord Stream-2 and that in this case it is necessary to have our own equipment and our own "specialized" fleet to implement the project?
In the end, everything goes according to the law of the genre: at first they began to build, now they suddenly became concerned about the lack of their own vessels capable of laying pipes along the bottom of the sea.
Alexey Rakhmanov on the air of the TV "Russia 24":
I am absolutely convinced that the country that built the nuclear icebreakers and submarines will be able to do everything. We have no doubt that if there is an order, we will proceed immediately to the design and, accordingly, then to the construction of such a vessel.
According to Rakhmanov, the design phase may take 1,5-2 years, another 3-4 years - the construction of the pipe-laying vessel.
Rakhmanov noted that a project of this kind in Russia will (if it will) be implemented "from scratch", and therefore "we won't meet it in less time".
The head of USC added that today, as far as he knows, there are no free pipe-laying vessels in the world.
Recall that Russian Prime Minister Dmitry Medvedev, after the decision of the Swiss company to leave the construction area of ​​SP-2, said that Russia would still complete the pipeline. At the moment, it remains to lay about 125 km of pipe in the Danish area.