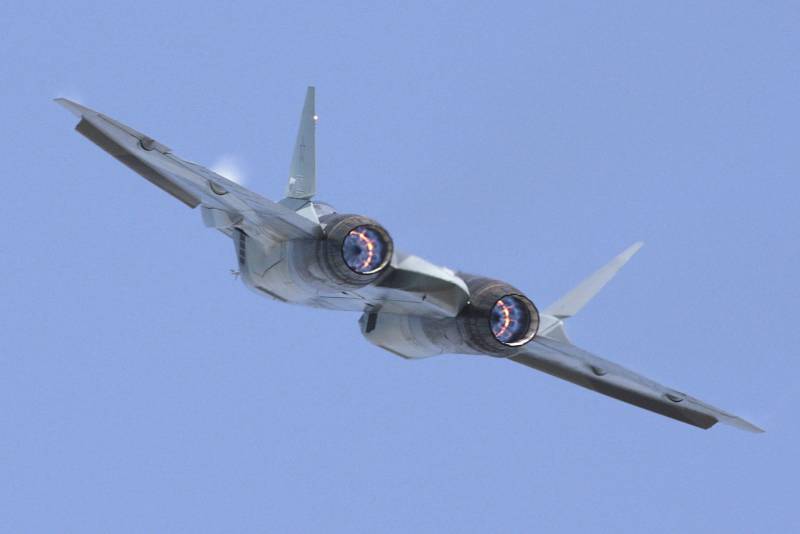 The first publications appeared abroad with comments on the fact of the fall of the T-50 (Su-57) fighter in the Khabarovsk Territory. Recall that the plane crashed about 120 km from the factory test aerodrome of Komsomolsk-on-Amur during a test flight. The pilot catapulted, there are no threats to his life.
One of the first to react to the fall of a fifth-generation fighter in Russia was China. While state-owned television companies and print media outlets are holding back restrained opinions about what happened during the tests near Komsomolsk, the Sohu portal is traditionally distinguished by loud statements.
The author on the mentioned resource writes that this is the first crash of the new generation Russian fighter, and adds:
This crash will overshadow the plans for the development of new generation fighters in Russia.
In this case, there is no reference to the fact that we are talking about a test flight, the author in
Sohu
initially does not.
Further, the author tells Chinese readers that one of Russia's problems in creating the Su-57 was underfunding.
From the article:
At one of the stages of the program's implementation, Russia had to bow to India in order to financially support the project. At the same time, Russia said: I want you to pay, but I will not share technologies with you. As a result, India withdrew from the project.
This tirade speaks of only one thing: the author of a publication on a Chinese resource has no idea about the reasons why India officially left the joint FGFA project.
In the same article, the author writes about the Su-57 as an aircraft of the "4 +++" generation (3 +++ in the Chinese version) and calls on Russia to thank India for the fact that "in its time, it worked together to increase the efficiency of the ejection system ".
From material with outright scolding:
And India has a wealth of experience in bailout pilots.