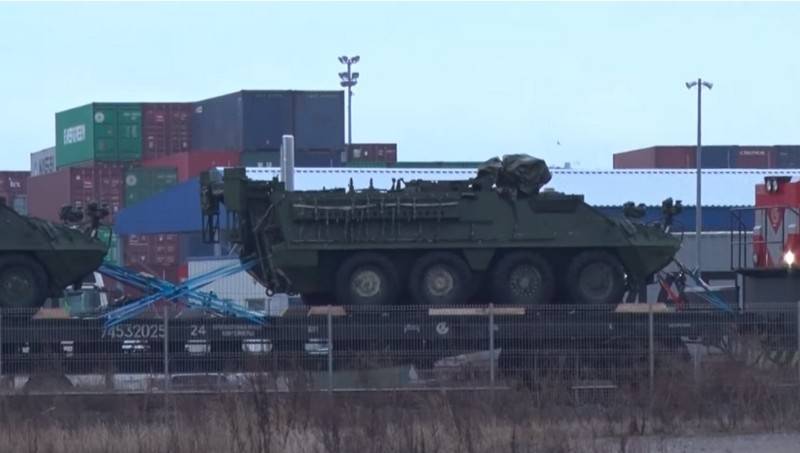 The United States needs to strengthen the military capabilities of the Baltic republics in order to prevent "Russian aggression." With a proposal to the American parliament, researchers from the US Congress addressed the research service, writes RT.
The United States needs to strengthen the potential of the armed forces of Latvia, Lithuania and Estonia, as the Baltic republics continue to see the United States as a leader in foreign policy and security. In addition, these countries will help the United States counter the "Russian threat" in Eastern Europe.
Lithuania, Latvia and Estonia are reliable and valuable allies contributing to the maintenance of security and stability in Europe; ties with Washington are for these states a guarantee of protection against the "Russian threat and pressure"
- the report says.
Analysts are proposing to increase sales of US weapons to the Baltic republics and provide other assistance in the field of "national security."
At the same time, in the Baltic States themselves they also advocate the expansion of military cooperation with the United States. All three republics are in favor of the long-term deployment of the US military in their territories.
We are steadily and patiently striving to expand the long-term US military presence in Lithuania and the entire region ... The presence of the US military is a major deterrent and will contribute to NATO's efforts in the Baltic region
- said the Minister of Defense of Lithuania Raimundas Karoblis.
In turn, military experts say that under the US desire to "provide" military assistance to the Baltic states, it hides the desire to make more money on sales of new military equipment. The republics, hiding behind the mythical "Russian threat", intend to get as much funding from the USA as possible.
After the collapse of the USSR, these three republics remained on the periphery, and now their only economic dividends are handouts from the West for anti-Russian rhetoric. The Baltic states are trying to do business, make money, and the Americans support them in this matter
- said an expert at the Center for Security Studies of the Russian Academy of Sciences Konstantin Blokhin, adding that in reality the United States will never enter into a military conflict with Russia over the Baltic states, for fear of a nuclear attack.