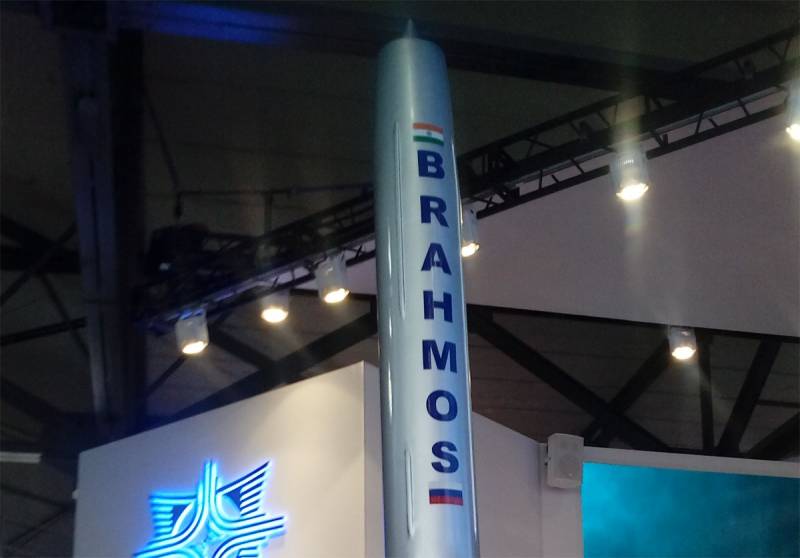 Representatives of Indian diplomatic circles argue that Russia has in principle agreed to export BrahMos supersonic anti-ship missiles. At the same time, New Delhi notes that the Philippines will become the first foreign customer of missiles that are produced as part of the joint venture. Sputnik news agency citing Indian government sources reports on Russia's "fundamental consent" to India's sale of BrahMos missiles abroad.
It is noted that the Philippines have certain territorial disputes with China. From the post:
Manila hopes to complete negotiations on BrahMos with India in 2020. As for the Filipino military, BrahMos will be the first Filipino
weapons
with containment potential.
At the same time, an important detail is not indicated: a few months ago, Philippine President Rodrigo Duterte pointed out that an agreement was concluded with China on joint economic activities in the disputed islands and in their waters. According to Duterte, Chinese and Philippine companies will jointly produce hydrocarbons, which will remove the degree of tension around these islands. The pro-American opposition in the Philippines announced that Duterte "violates the Philippine constitution."
Therefore, in such a situation it is still not completely clear who exactly the Philippine Navy will restrain in case of the acquisition of BrahMos missiles from India.
According to the Philippine Secretary of Defense, the country intends to acquire two anti-ship missile batteries in 2020 as part of an intergovernmental agreement with New Delhi.