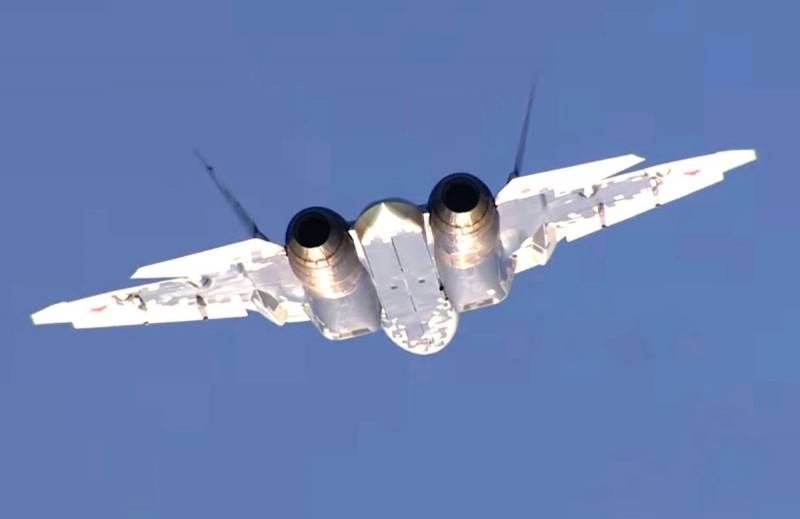 From the Khabarovsk Territory come reports of an emergency situation with the T-50 fighter. This is a 5th generation aircraft, which, after being put into service, receives the designation Su-57.
Information services report that the T-50 crashed near Komsomolsk-on-Amur.
The reports say that the fighter was tested by the manufacturer. Gagarin. That is why in the reports the designation is not Su-57, but T-50.
According to the latest information, the pilot who piloted the fighter managed to eject, after which he was discovered by a search and rescue squad. On a Mi-8 helicopter, the pilot was delivered to a medical facility. His health is not reported.
According to updated data, the fighter fell about 120 km from the runway of the Dzemgi airfield. This is an airfield jointly based state and experimental
aviation
(KnAAZ) in Komsomolsk-on-Amur.
Officially, the manufacturer currently does not comment on the incident.
Recall that some time ago a message appeared about the readiness to acquire a batch of Su-57 by the Algerian Air Force.
According to local sources, the T-50 factory fighter tested the latest aircraft engine. In all likelihood, we can talk about testing the experimental power plant of the second stage for fifth-generation fighters Su-57. At the moment, the fighters, which will soon be delivered to the Russian Aerospace Forces, are equipped with aircraft engines of the so-called first stage. The engines of the second stage are designed to give the aircraft completely new capabilities.
At one time, it was the engines (their first version) that the Indian authorities called one of the main reasons for the rejection of the FGFA project (Su-57), stating that they "do not meet the parameters of the 5th generation."