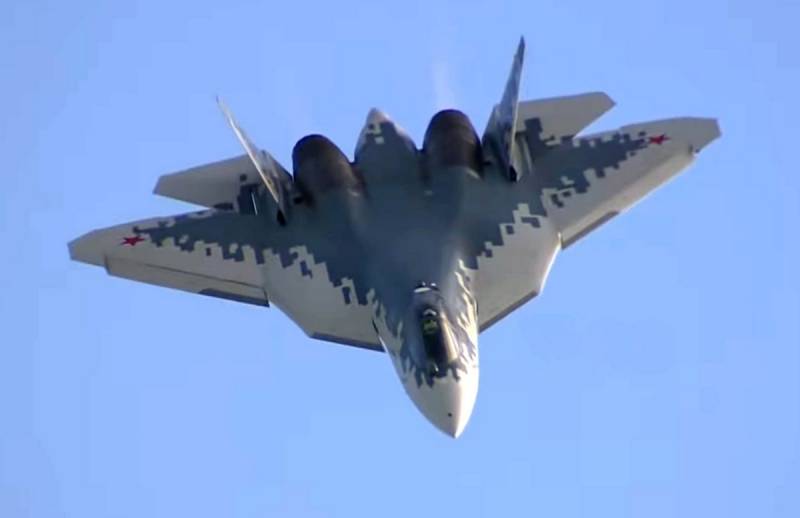 In contrast to the F-35 fighter manufactured by the United States, the Russian Su-57 combat aircraft can be widely used in the air forces of various countries of the world.
In addition to the already well-known potential buyers represented by such countries as China, India, Vietnam, Turkey, it became known about Algeria's intentions to get a batch of 12 fifth-generation cars. It is reported by Defense Arabic.
According to sources of this publication, familiar with the situation in Algeria, active negotiations are underway with Russia on the acquisition of a fifth-generation fighter. As reported, we are talking about the purchase of 12 units of equipment, with the possibility of increasing the application to 24 cars. According to experts, the conclusion of a contract between the two countries is possible at the beginning of next year.
According to Defense Arabic, given the data that previously appeared regarding the cost of Russian aircraft, the total amount of the contract can be from about 1,8 to 2 billion dollars. [For example, the purchase of two Su-35 squadrons - previous generation fighters - cost China 2,5 billion dollars].
According to the publication, a few days ago, China once again expressed its readiness to buy a Su-57, although Moscow did not express its willingness to conclude this deal. Chinese media have not yet confirmed this information.