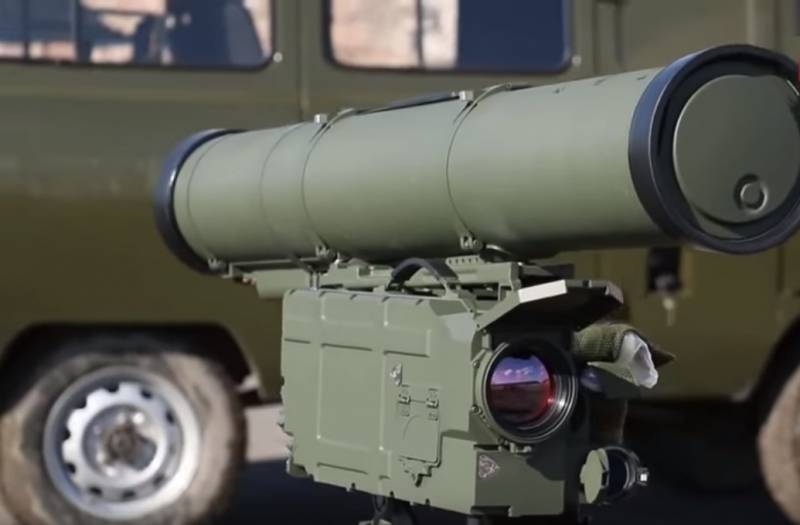 Military experts were interested in a strange find that appeared near the Turkish border as a result of an air attack on militants in Syria.
According to the Serbian portal ZOKA, as a result of the shelling from the air, several missiles hit the rebels. At the place of striking at their positions, individual fragments of shells were found. The expert compared these elements with the design of whole ammunition and concluded that Cornets could be used.
"Cornet" is an anti-tank missile system created by the Tula Instrument Design Bureau. In service with the Russian army, it was adopted in 1998, after which it actively entered the ground units. This ATGM was bought by the Syrian military along with many other foreign customers.
I guess this is a Cornet, but how was it launched from the air? The Russians experienced a new drone and there was a big explosion. Many questions
- writes ZOKA.
Allegedly, the latest modifications of the launchers of the complex allow firing on the principle of "shot and forgot" by equipping the machine with a capture and tracking of the target. However, in this case, the target must be in the visibility zone of the launcher before the rocket hits.
Given that the drone can be equipped with high-resolution surveillance devices, it is really able to become the carrier of the original land ATGM, capable of effectively hitting the enemy from the air at a safe distance.