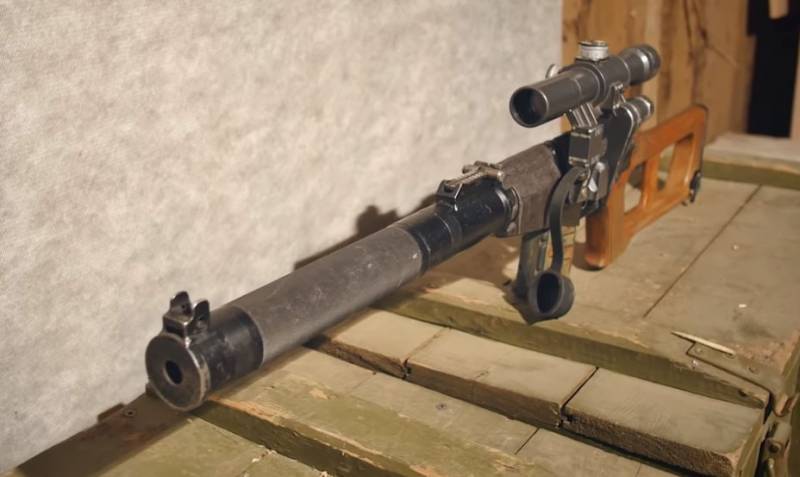 One of the features of the modern blogosphere is video discussion.
weapons
without its direct presence "on hand". Experts are invited to broadcast on video blogs and talk about the performance characteristics of weapons, often presenting their own position, largely subjective.
In Dmitry Puchkov's studio, Klim Zhukov talks about such sniper weapons as the Vintorez Air Force. This is a rifle, which was developed in the 80s at the Central Research Institute of Tochmash in the city of Klimovsk by gunsmiths, led by Peter Serdyukov. Pyotr Ivanovich Serdyukov is a co-author of various weapons, including AS Val.
BCC (special sniper rifle) "Vintorez" was adopted in 1987.
Klim Zhukov:
The salt of Vintorez, as we know, is that it is silent. Or, so to speak, very low noise.
We are not talking about weapons that are equipped with special devices for jamming, but rather about silent weapons - whose low noise is ensured by their own design features.
The video also discusses the noise of a supersonic bullet, the sound of which is "impossible to hide."
The arguments of Klim Zhukov by Dmitry Puchkov are presented in a video on the author's YouTube channel: