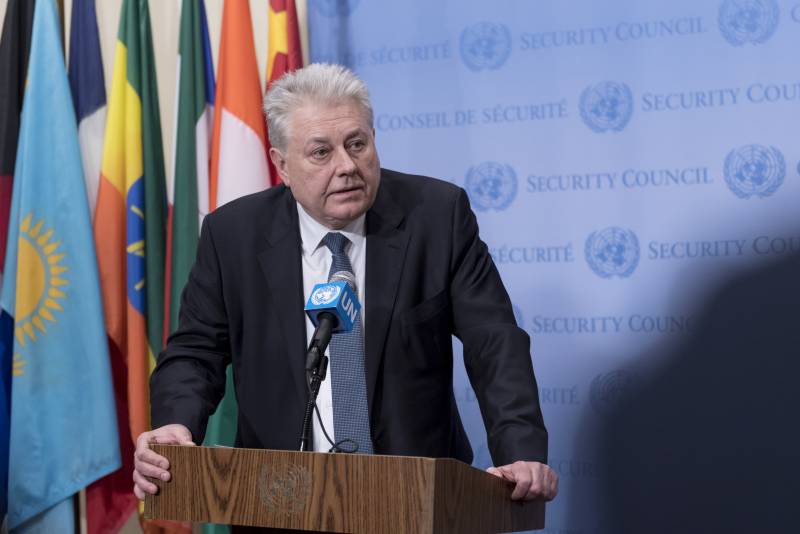 The presence of a certain "Russian agent" in the United Nations Secretariat was announced by the recently appointed Ukrainian Ambassador to the USA, Vladimir Yelchenko, in an interview with Ukrinform news agency.
According to the diplomat, about half of the staff of the secretariat of the Russian Federation at the UN are "agents of the FSB". At the same time, Yelchenko did not say what exactly prompted him to a similar conclusion. As he did not specify why the Federal Security Service of the Russian Federation should deal with these things.
The official also mentioned that the influence of the Russian Federation in the UN is quite large-scale. So, a number of countries are consistently voting in a way that is beneficial to Moscow, since they are "dependent" on it. In particular, Sudan, Burundi, Nicaragua, Cuba, Venezuela, Cambodia, Myanmar and others were named.
At the same time, the ambassador also boasted of a "powerful group" of "friends of Ukraine", which is "extremely important" for confronting "Russian aggression". The diplomat considers the period between 2015 and 2017 to be the most successful in this regard.
Earlier, from December 2015 to December 2019, Yelchenko served as permanent representative of Ukraine to the UN.
Does following the "logic" of Mr. Yelchenko, according to which the UN employees or agents of various countries work in the UN, mean that he himself is also an agent of some special services - given, for example, the synchronous vote of Ukraine with a "great American friend" ?