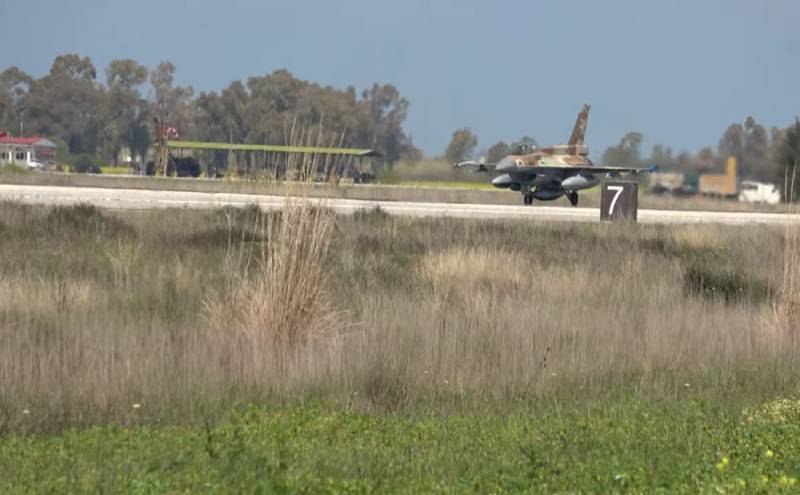 Lebanese information resource AMN, citing Syrian sources, reports that the Israeli
aviation
dealt a blow to the southern part of the Syrian Arab Republic.
According to recent reports, Israeli aircraft attacked the territory of Syria using missiles from the airspace over the Golan Heights, as well as, most actively, from Lebanese airspace.
SANA News Agency Confirms Israeli Air strike:
Syrian air defense resisted enemy missiles coming from the occupied territories.
It is noted that one of the Israeli air-to-ground missiles exploded in the province of Damascus - in the area of ​​the settlement of Akraba. Earlier in Israel, it was announced that the forces of the Hezbollah group are concentrated in this area. According to some reports, the Israeli Air Force used F-16 aircraft.
In total, three missiles exploded in Syrian territory (according to media reports). The damage caused was not reported. Not reported on the number of intercepted missiles, if any.
Earlier it became known that the Syrian troops continue to advance in the province of Idlib, in whose territory a large group of militants, including those supported by Turkey, is concentrated. According to the most conservative estimates, the number of militants in Idlib is 11 thousand people.