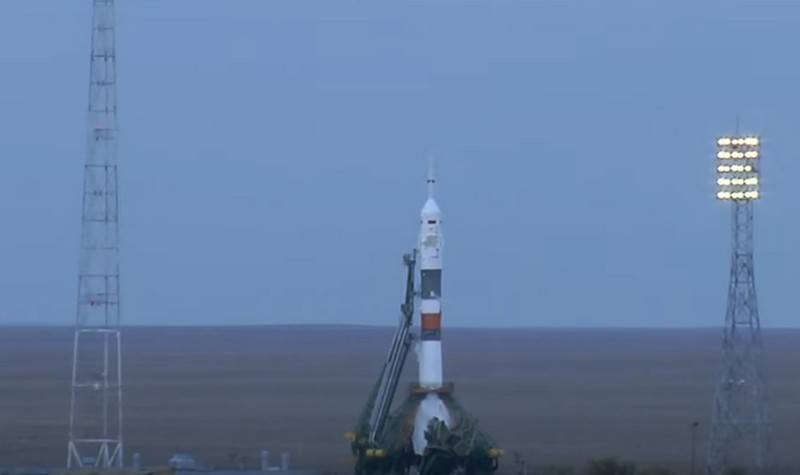 Russia will provide American astronauts with two seats on Russian manned spacecraft Soyuz-MS for flights to the ISS in 2020 and 2021. The corresponding decision today, December 20, was made at Roskosmos. This was announced by the general director of the state corporation Dmitry Rogozin.
According to Rogozin, Roscosmos decided in principle to provide NASA astronauts with two places on the Russian Soyuz for their delivery to the ISS in 2020 and 2021.
We made a fundamental decision to provide NASA with space on our spacecraft for flights to the ISS. While they requested two seats at the end of 2020 - the spring of 2021
- he said.
Information that the United States requested additional seats from Russia appeared at the end of October this year. Then the state corporation reported that the head of NASA Brydenstein sent a letter to Roscosmos asking for additional seats on the Russian Soyuz in 2020-2021 due to delays in the program of building American ships to deliver astronauts to the ISS. In response to this, Rogozin said that this requirement violates Russia's plans, but a decision will be made.
In early October, the head of the National Aeronautics and Space Administration (NASA), James Brydenstein, said the United States did not intend to refuse to cooperate with Roscosmos to deliver astronauts to the ISS, despite the fact that "you have to pay for every place."
Recall that in the framework of the program for the resumption of manned flights in the United States, new manned spacecraft have been developed: Crew Dragon by SpaceX and Starliner by Boeing. After conducting unmanned and manned flights to the ISS, they are expected to be certified by NASA and further used to deliver astronauts into orbit. While it is not known which ship it will be - Crew Dragon or Starliner, clarity will come only on the results of test flights.
Earlier in the United States, it was announced that the first manned flight of American astronauts on their own ship is planned for the 2020 year.