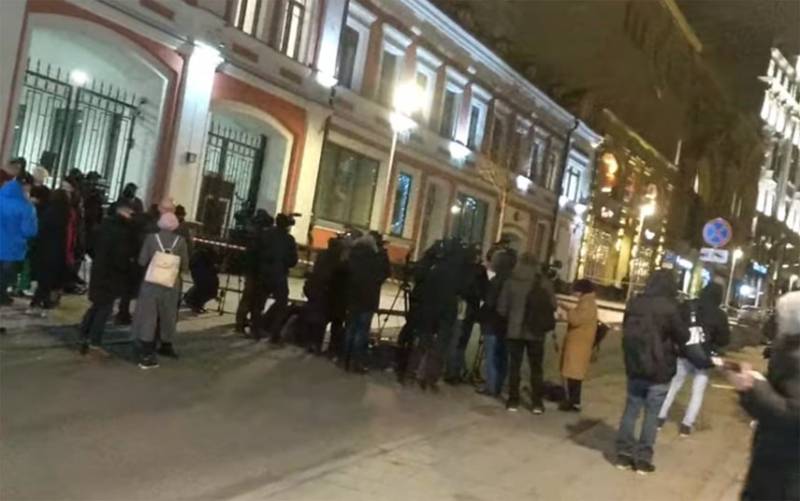 The media continues to publish new details of what happened the night before in Moscow at Lubyanka, including new information about the man who, presumably, arranged the shooting.
Recall that the main suspect in this case is Yevgeny Manyurov, born in 1980. He was eliminated during a special operation.
Noteworthy information appeared in the 112 channel. Representatives of this media resource said that they talked with the father of the alleged shooter - Fatih Manyurov. According to Manyurov Sr., the son rarely talked with him, lived with his mother. Fatih Manyurov, according to the information provided, stated that his son worked at the embassy of the United Arab Emirates some time ago.
Manyurov Sr.:
I noticed that he even began to have some kind of oriental accent.
What position Manyurov Jr. could work in the UAE Embassy is not reported. Earlier in the media there was information that he had been a member of the private security company for some time, and it was stated that one of the private security companies, where Yevgeny Manyurov was busy, "was registered by special service veterans".
Information about his work in the diplomatic mission of the UAE is verified.
At the moment, it is reported that law enforcement officers work in the DOSAAF shooting club, where Manyurov was involved in at one time.
Noteworthy is the detail that law enforcement officers found out in a hairdresser located near the place of residence of Manyurov in Podolsk. Employees at the hairdresser say that he, not being the owner of any thick hair, came to them for a haircut every couple of weeks, becoming a regular customer. It is noted that hairdressers suggested that he cut his hair short so that "he wouldn't waste money again," but Manyurov asked that a large nozzle be used for a haircut, which barely removed the top layer of hair.
Initially, it was suggested that Manyurov might have liked one of the employees at the hairdresser. At the same time, in this institution they note that he never entered into "special conversations with any of the girls - he simply always asked me to cut the" six "with a nozzle.
Neighbors speak of Manyurov as a calm, unremarkable person who "has recently begun to seem somewhat nervous."
The version that Manyurov could have accomplices during the attack in the center of Moscow has not been officially confirmed.