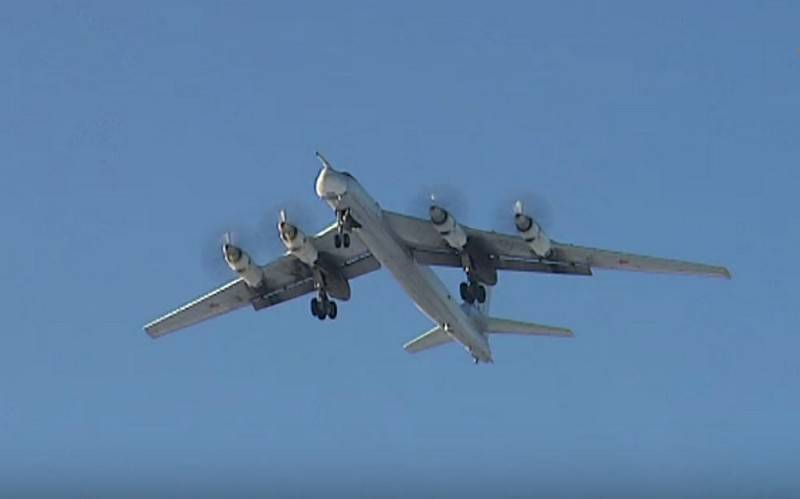 Marine
aviation
Pacific
fleet
received the last scheduled repair long-range anti-submarine aircraft Tu-142M3. The aircraft, having passed the entire cycle of necessary tests, is already in the place of constant deployment. This was reported by the press service of the UAC.
The UAC noted that the scheduled repair of long-range anti-submarine aircraft of the Tu-142 family of the Russian Navy is carried out at the facilities of PJSC TANTK named after GM Beriev in Taganrog. Carrying out repairs allows you to extend the life of updated aircraft.
After passing all the necessary tests, the Tu-142MZ was handed over to the aircraft crew of the Red Banner Pacific Fleet and successfully flew to its permanent base
- said in a statement.
It is specified that after the repair the aircraft went through the whole cycle of necessary ground and flight tests.
Previously, the press service of the TANTK them. Berieva reported that the naval aviation of the Navy was handed over to the next Tu-142MZ long-range anti-submarine aircraft repaired at the enterprise (onboard "64 red").
Tu-142M aircraft are a modernized version of the long-range Tu-142 anti-submarine aircraft, created on the basis of the Tu-95 strategic bomber. In the version of the Tu-142M3 was adopted in 1985, was mass-produced until 1994. The maximum flight range exceeds 12 km, flight speed with a mass of 000 tons at an altitude of 138 meters - up to 7000 km / h. Flight duration - 855 hours. The aircraft are equipped with submarine detection tools, as well as missiles, bombs and mines.