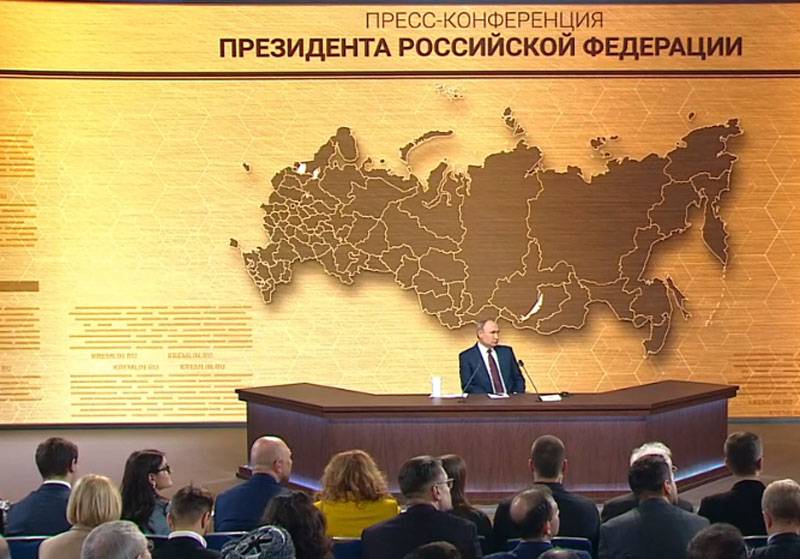 In Poland, Vladimir Putin's speech at a large press conference on the actual complicity of the Polish regime of Nazi Germany in 1938 was not ignored. Recall that Vladimir Putin promised to publish an article that will contain archival documents. The President of Russia recalled that the so-called Molotov-Ribbentrop Pact was actually the last non-aggression pact with Nazi Germany - until that moment, a majority of European countries had signed a contract of this kind with Hitler.
Putin:
Stalin did not tarnish himself with direct contacts with Hitler. But the leaders of France and Britain met with Hitler. The same Poland, after the Munich agreement in 1938, sent its troops into two regions of Czechoslovakia, including Teszynska.
History
need to remember.
TVN24 cites a statement by Vladimir Putin that "the Soviet army entered Poland in 1939 after the Polish government lost control of its armed forces."
Polish analysts were indignant over such statements by the Russian president, although no sensible counterarguments were found. The fact is that in Poland it is not customary to recall the occupation of part of Czechoslovakia by the Polish army, and therefore, for many Polish inhabitants, the words of Vladimir Putin sounded like a bolt from the blue. In the Polish expert community, they tried to state that "there was no invasion as such," but there was "a response to the actions of Czech armed forces from 1919, when they invaded Silesia."
But by the same logic, it is quite possible to say that the actions of the Red Army in 1939 were a response to the actions of the Polish armed forces in 1919.
Polish newspaper Vedomosti (Wiadomosci):
The Russian president did not hold back bitter words about Poland. He stated that in 1938 Poland itself took part in the partition of Czechoslovakia itself.
Ordinary Polish citizens decided to evaluate the reaction of Polish experts. The discussion turned out to be stormy.
In the comments to the publication in the mentioned Polish newspaper:
It would be worth recalling that in 1919, Czech troops entered Silesia and Tesin, capturing our lands, which were mainly settled by Poles.
Unfortunately, Putin is right. We are not as saints as is commonly believed in us. We stuck a knife in the back of Czechoslovakia during the Nazi offensive. We did exactly the same as Russia on September 17!

According to the commentary given above, one can see the attitude in Poland towards the words of truth about the events of 1938-1939.
Russia is an empire of evil and lies. It was, is and will be unfortunately.
But actually he is right. And those who deny these words should read the real story, and not the one preached by our clergymen and PiSovtsy (from PiS - the party "Law and Justice", - note IN).
Now in Poland, as you can see, a discussion broke out both about Putin's words and about the historical events that he was talking about.