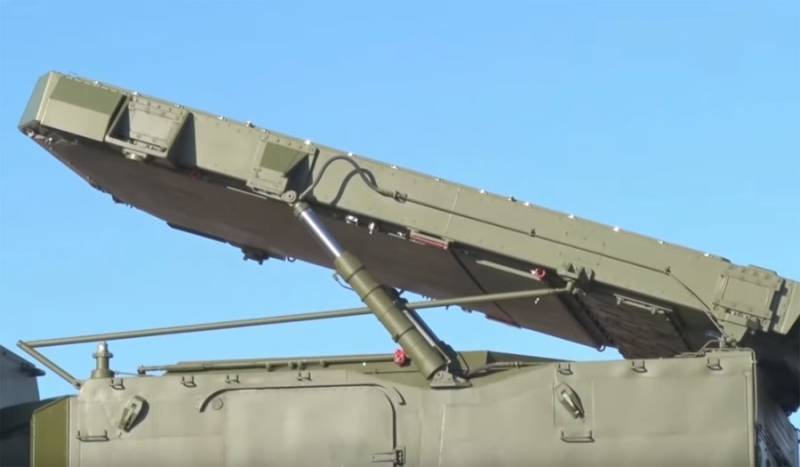 The Chinese media are discussing information about testing elements of the Russian anti-aircraft missile systems S-500 in Syria. We are talking about promising air defense systems, the tests of which on the Syrian territory were previously reported by various Russian media, citing sources in the military.
Chinese Sohu wonders if the American and Israeli air forces, which include fifth-generation fighters, can "scare" the Russian S-500 air defense system?
Chinese author Shao Xiufeng, a specialist in Western weapons and military strategy, on some, to put it mildly, obscure grounds, states that the S-500 is not a completely new anti-aircraft missile system. It is stated that the S-500 is "the modernization of the S-400 Triumph."
From material in the military-thematic section of the Chinese portal:
S-500 is the improvement and modernization of the S-400 complex. He is not a separate replacement for him. He is good, but not enough to shake the determination of the US Air Force, which has the F-35 and various rocket modifications in its arsenal.
The author claims that the S-500 is not a revolution at all in the creation of air defense and missile defense systems.
From the material:
If we talk about the anti-missile component of the S-500, then it is seriously inferior to the American ground systems. If we talk about the air defense component, then even the F-15 and F-16 have a chance to "trick" the anti-aircraft missiles of the Russian S-500 "Prometheus".
All these statements, which, frankly, are not based on anything (even comparative characteristics of Russian and foreign air defense systems are not given), look like author's attempts to convince himself that the S-500 is "nothing outstanding".
If this is so, and if the S-500 "doesn't even hit the F-16," it's strange why the US contracted Turkey and India with Russia to buy not even the S-500, but the S-400 ...