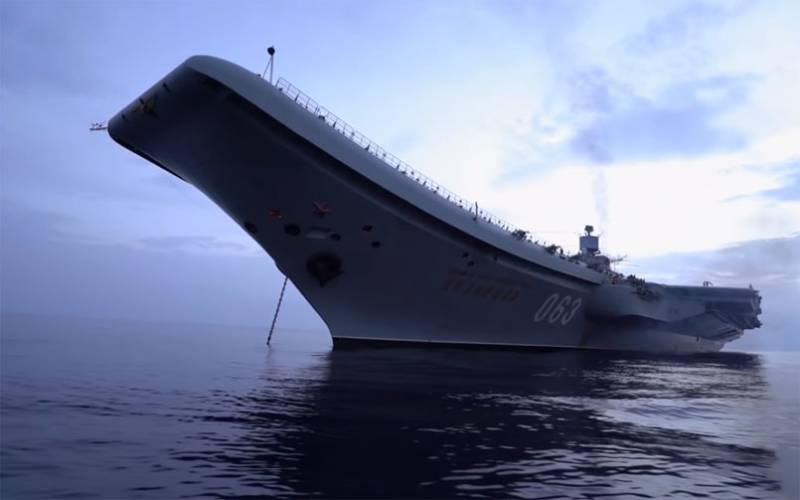 A controversy erupted over the network over the damage caused to the Russian aircraft carrier cruiser Admiral Kuznetsov. Recall that at the moment there is an investigation into the causes of fire on a warship undergoing repairs. According to preliminary information, the cause of the fire was a violation of safety regulations during welding.
Just a couple of days ago, the TASS news agency, citing sources, reported that a fire on an aircraft carrier would not affect the timing of repairs, as "change houses with garbage were burnt". Prior to this, USC president Alexei Rakhmanov also stated that the fire would not affect the timing of repairs and that repairs would be completed, as planned, in 2022.
At the same time, it became known that on board the ship were tanks with tens of tons of engine oil and diesel fuel (a total of about 170 tons). It is alleged that these tanks were not affected.
Against this background, the newspaper
Kommersant
with reference to an unnamed source at the headquarters of the North
fleet
provides evidence that the fire on the aircraft carrier Admiral Kuznetsov caused tremendous damage - about 95 billion rubles. Damage caused by repair equipment and aircraft carrier structures during a fire was reported, and what is meant in this case by the "structure" damage is not reported. But it is added that "the consequences of the fire are unlikely to become catastrophic."
Recall that a few months earlier in Novaya Gazeta there was material about "work in the reactor compartment at Admiral Kuznetsov" and about "luminous spots on white overalls." The material caused a wide resonance for the simple reason that there is no reactor compartment on the Russian aircraft carrier. Subsequently, in the "Novaya" they said something like: in the report "they mixed up the ships."