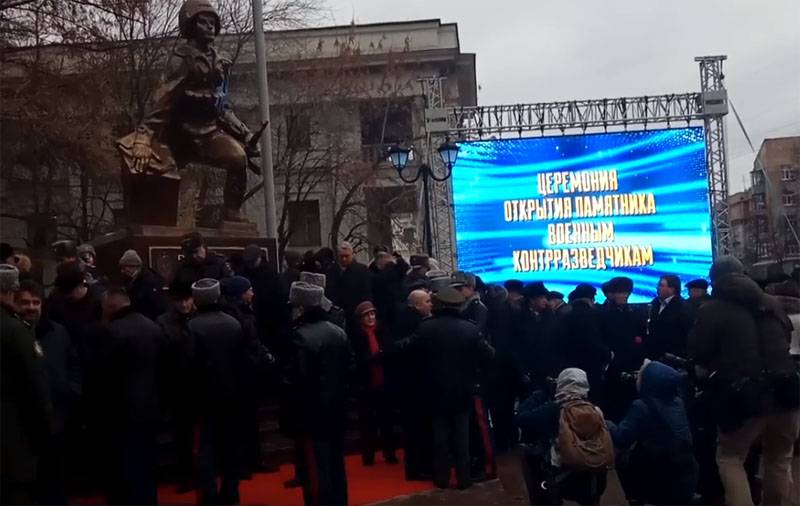 Today marks the 101st anniversary of the official establishment in our country of such a body as military counterintelligence. We are talking about the creation at the dawn of the formation of Soviet Russia (in 1918) of the Special Division of the Cheka for the fight against counter-revolution and sabotage under the Council of People's Commissars of the RSFSR. In fact, this was the prototype of modern military counterintelligence.
Today, the military counterintelligence of Russia is a part of the system of the Federal Security Service in the Armed Forces of the country. The main task is to counteract the activities of foreign states and individual institutions that can cause any damage to the Russian Armed Forces, including one that may be associated with finding out secrets in the field of creation and the characteristics of the use of weapons and military equipment.
It must be emphasized that, until 1918, bodies existed in our country that could be attributed to military counterintelligence by the nature of their activities. Ever since the times of Peter the Great in the structures of the army and
fleet
persons who acted in the interests of foreign states were calculated. Moreover, in the XVIII century, often the work of foreign spies and "scouts" was based on the monetary component. In the XX century, a significant ideological component was added to this, when anti-Soviet activity against the USSR Supreme Council, for example, in the West could be explained by the "struggle against the communist regime". However, even after the fall of the "communist regime", together with the collapse of the Soviet Union, representatives of foreign intelligence did not at all lose interest in the military secrets of our country.
For the military counterintelligence, the beginning of the 90s was a special test. It was extremely difficult to work in conditions when people dictating a foreign agenda and openly expressing foreign interests came close to governing the country. And if the political elites themselves actually "leaked" any information of interest to the USA, then what kind of opposition from the military counterintelligence could be discussed in those years? Many service veterans recall those times with a trembling voice, as this was a test not only for counterintelligence, but for the whole country.
But the situation has changed, and much of what is happening in the Russian army in terms of technical re-equipment, testing the latest
weapons
for foreign "partners" it becomes a complete surprise. A case in point is hypersonic weapons, which Western journalists and politicians initially referred to as "nothing more than Putin's computer graphics." Now they have to admit that in terms of creating hypersonic weapons, Russia has gone ahead.
Military Review congratulates military counterintelligence officers and service veterans on their professional holiday!