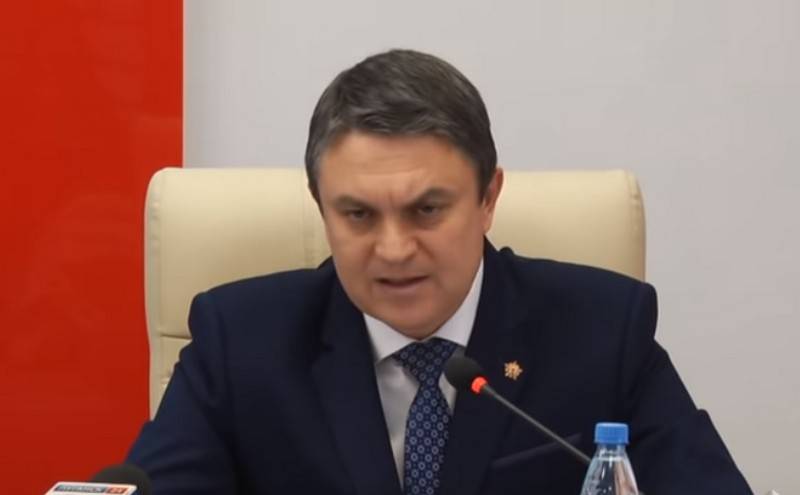 The Luhansk People's Republic (LNR), following the DPR, established the state border of the republic along the borders of the Lugansk region at the beginning of the conflict in 2014. The corresponding bill was adopted unanimously by the People's Council (Parliament) of the LPR. This will be reported by local media.
The LPR Parliament established the state border along the borders of the Luhansk region for 2014. The adopted bill will enter into force within the time period established by the legislation after being signed by the head of the LPR, Leonid Pasechnik. Until the end of the armed conflict, a demarcation line will be considered the border of the republic with Ukraine. On November 29, a similar bill establishing the state border of the DPR within the Donetsk region for 2014 was adopted unanimously in Donetsk.
The head of the LPR, Leonid Pasechnik, who introduced the bill for consideration by the parliament, said that the results of the referendum held in 2014 in the republics of Donbass clearly indicate a rejection by the residents of Donbass of the "Maidan" coup. He accused President of Ukraine Volodymyr Zelensky of continuing the policy of Petro Poroshenko.
The adoption of the bill on the state border of the Luhansk People's Republic stirred up the Ukrainian media, which in their
news
The tapes call the LPR a "terrorist republic", the adopted law has no legal force, and the parliament of the republic is called "separatists." Earlier, they "greeted" the news about the adoption of the law on the state border in the DPR with the same expressions.