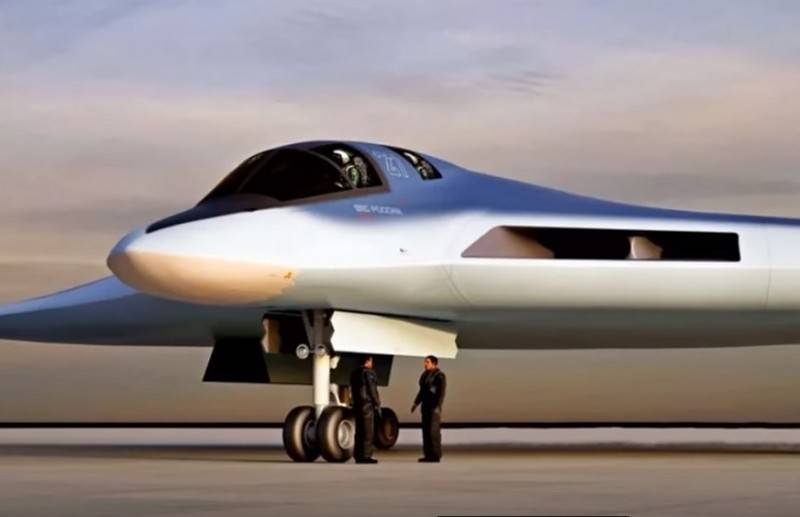 Aerospace Forces (VKS) will receive promising
aviation
long-range aviation complex (PAK DA) until the end of the current state arms program, i.e. until 2027. This was in an interview with the magazine "Defense of Russia" said Deputy Minister of Defense Alexei Krivoruchko.
Talking about new and modern types of weapons and equipment that will go into service with the Russian army as part of the current state weapons program, Krivoruchko, among other samples, also mentioned the promising long-range aviation complex (PAK DA).
In accordance with the State Armament Program, until 2027 (...) the strategic nuclear forces will be armed with: Borei-A strategic missile submarines, a long-range long-range aviation complex, strategic missile systems, fixed and mobile
- he said.
Earlier it was reported that the promising long-range aviation complex (PAK DA), created by the Tupolev design bureau, will replace the long-range and strategic bombers and missile carriers Tu-160, Tu-95MS and Tu-22M3 in service with the airborne forces.
According to official data, the new aircraft is made according to the flying wing aerodynamic scheme, using technologies that reduce the EPR of the aircraft in the design.
It is assumed that the PAK DA will be subsonic. In addition, based on the voiced data, the new aircraft will be able to carry more weapons than the Tu-160. The nomenclature of armaments should include as hypersonic
weapon
, and air-to-air missiles - this solution should allow the aircraft to fly unaccompanied.
The engine for a strategic multi-purpose aircraft is built by the United Engine Corporation (UEC). It is expected that the engine will have a 23 TC.
The rollout of the first prototype of the aircraft is scheduled for 2021-2022. In January, the design bureau completed the transfer of the documentation necessary for the start of production to the Kazan Aircraft Plant.