In the first lines, I really want to thank everyone who read and expressed their opinion on all the resources where this article was posted:
How to spit in memory of the Great Patriotic War
.
I didn't expect two things: that so many people would react in such a way that they would retype so many resources, and that the answer would fly so quickly.
We can when a bunch!
I don't know how it looked in reality, but someone in the office of the Rossoshan administration uttered something like "Turn over the stove, otherwise these come ..."
Well, yes, they did. There is something. Still, it's too early to "do it" to do such things, but just such a case was evident.
In general, I congratulate all those who are not indifferent, thanks to our joint efforts, the administration of the city of Rossosh twitched and literally two days after the publication (we didn't carry out artillery preparation there), two representatives of the manufacturer already worked at the burial place, unfurling a commemorative sign.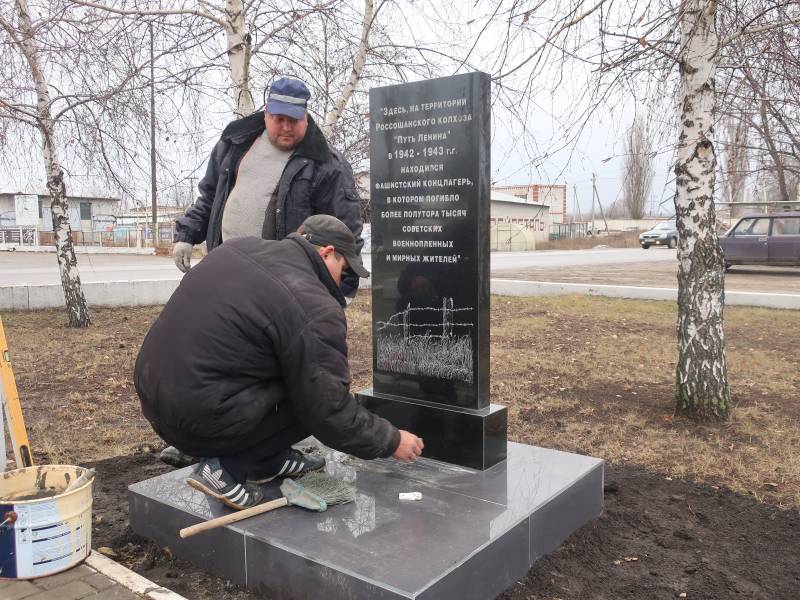 And deployed.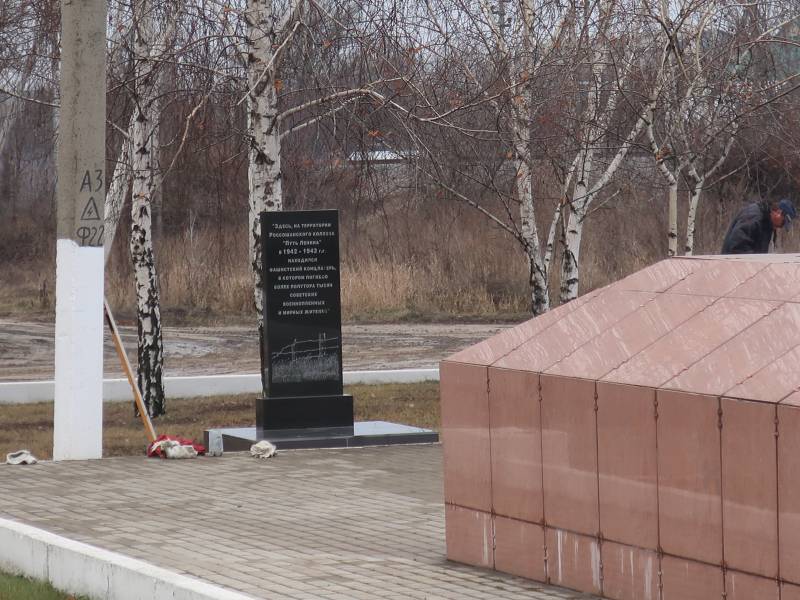 Now everything looks decent and clear.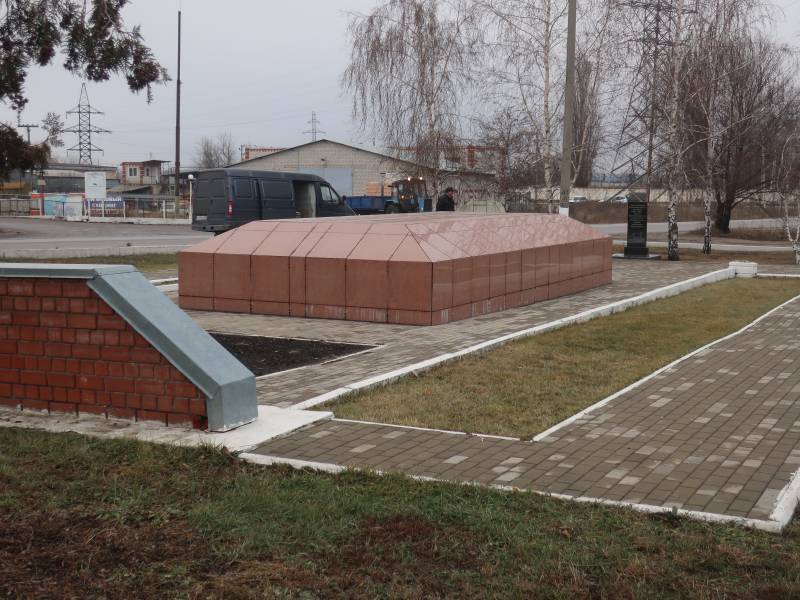 It is unfortunate, of course, that everything is so neglected in Rossosh that without recommendations from the outside they cannot even install a memorial sign on their own, so everyone doesn't care.
However, it is wonderful that managers are still able to acknowledge, and most importantly, correct their mistakes. It is pleasing and encouraging for the future.
As we became aware, a group of public activists wants to remove an obscure wall from the territory of this object with an inscription made with fingers and put up a beautiful monument. Not to "dump", as the authorities do, but from the heart. Work on the project is already underway, let's see how things will go with permissions and approvals.
In any case, we will take control of the matter and cover events. In the present way, as it should be for people who value the memory of their (and not Italian, say) ancestors.
In general, the spit was wiped away, the sediment, however, remained, but nothing. It could be worse.
Thanks again from the Rossoshansky patriots to everyone who did not stand aside. Thank you so much human.