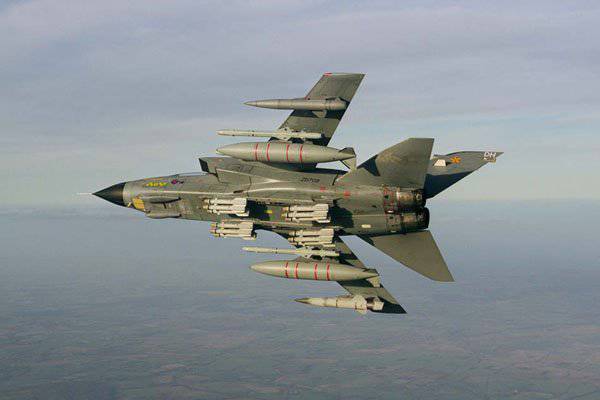 June 25 X-year of the British fighter Tornado launched a Brimstone rocket at a high-speed small armed boat and successfully hit the target. The Brimstone rocket used its own radar to track the target. The capabilities of the rocket, implementing the principle of "shot and forget," allow aircraft to operate outside the zone of destruction of any
weapons
these small boats and allow them to quickly and safely destroy many of these high-speed torpedo boats. This is not surprising, since Brimstone was the most outstanding air-to-surface missile used during the Libyan campaign last year, and for the most part it was used for the same reasons.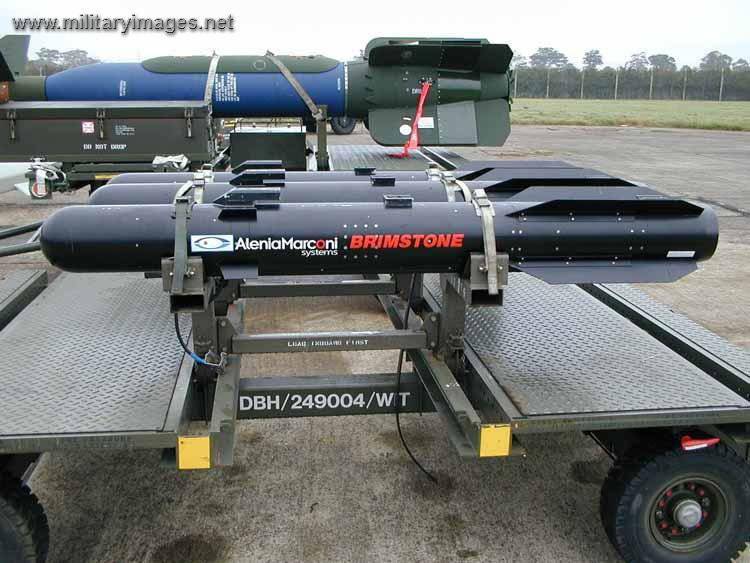 The British fifty-five kilogram Brimstone rocket was originally developed as an updated version of the American Hellfire. As a result, Brimstone inherited from Hellfire only a general form. Weighing about the same as Hellfire (48.5 kg), Brimstone can be used with high-speed carriers (fighter-bomber), and not just as Hellfire from helicopters and unmanned aerial vehicles. The aircraft can carry several such light missiles. They are ideal for the destruction of small objects, including vehicles that must be destroyed, without causing collateral damage to nearby civilians or their troops. This is what made Brimstone so popular in Libya.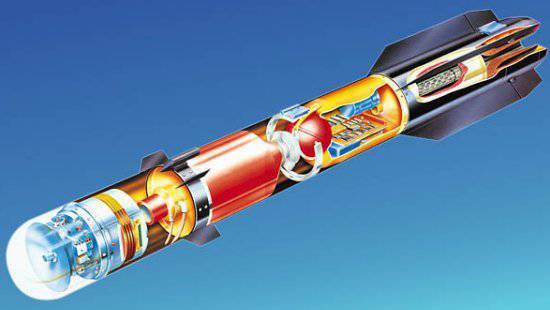 One of the main success factors of Brimstone is its excellent guidance system. Four years ago, Britain added a dual-mode (radar and laser) homing head to the Brimstone. Initially, Brimstone was supposed to be a complete likeness of the American Hellfire, equipped with a British MSS (miniature millimeter-wave radar) and have the ability to launch from aircraft. Brimstone got a chance to demonstrate its effectiveness only in Afghanistan and Libya. The tactical and technical characteristics of Brimstone turned out to be particularly impressive in Libya, which is why the rocket was used so often. After that, the Americans and the French also became interested in using this rocket as a very effective anti-car weapon for equipping their jet fighter-bombers.
The Hellfire guided missile was developed three decades ago as a helicopter anti-tank weapon, but it also turned out to be very useful in fighting enemy infantry hiding in buildings and caves. Later, Hellfire proved to be the ideal weapon for use on large UAVs. The current version has a range of eight kilometers, and Brimstone has a range of 12 km.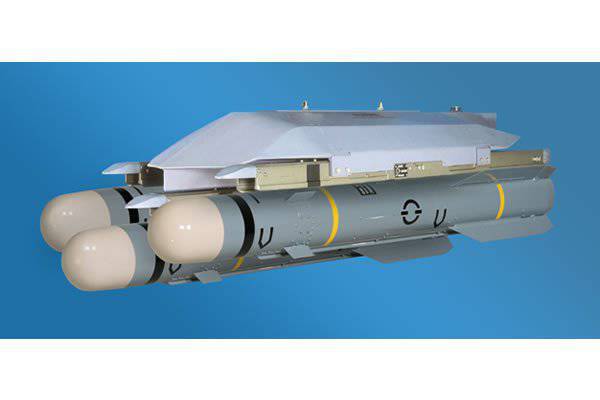 Brimstone radar seeker allows you to use the "shot and forget" rocket. Laser GOS is more accurate (up to a meter or two from the aiming point). There is a special device for the suspension of three Brimstone missiles (instead of one large rocket) under the planes of jet fighters.
The nine-kilogram Brimstone warhead can destroy vehicles without causing civilian casualties. British fighter pilots achieved quite a big success in destroying individual vehicles from Brimstone missiles from low altitude. Carrying dozens of Brimstones, a fighter-bomber can easily apply them all in one flight, all the while staying out of range of air defense.