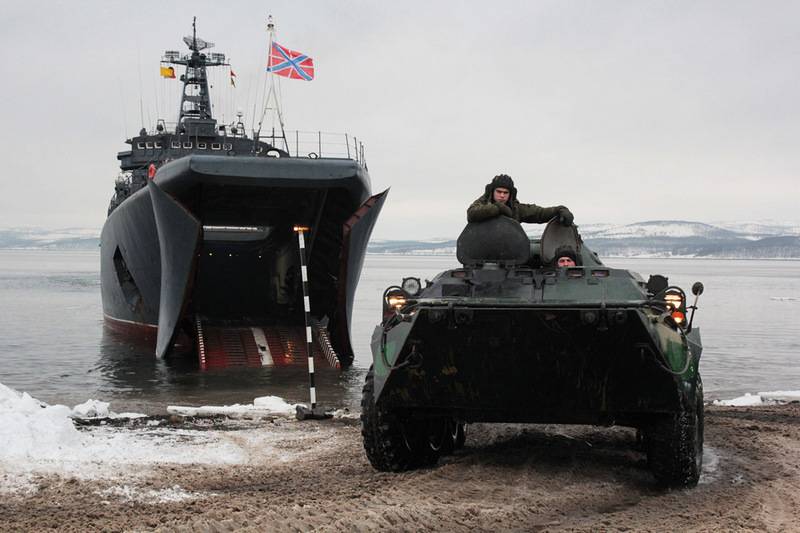 The Northern Fleet of the Russian Federation will not become the fifth military district in the system of the Ministry of Defense, but will remain an interspecies association. This was told by the chief of the General Staff of the Armed Forces of the Russian Federation Valery Gerasimov.
Speaking at a briefing for foreign military attaches, Gerasimov denied rumors that appeared in August this year that the Northern Fleet will receive the status of a military structure equal to a military district, and will be equated with the existing districts: Western, Southern, Central and Eastern.
No reorganization of the North
fleet
in the military district is not planned. The Northern Fleet is already an interspecific operational strategic association. Its further development is provided for in the existing organizational structure
- Gerasimov said.
Also, the chief of the General Staff, answering a question from a military attache from Great Britain, denied the information that the Russian army was abandoning the divisional structure and moving to the brigade. According to him, the Russian armed forces use both divisional and brigade structures.
The experience of modern armed conflicts shows that there is no unambiguous approach to choosing a divisional or brigade structure. It all depends on the features and conditions of their use.
- he said.
The general added that the US Army, as part of the modernization of the transition to the brigade structure, announced the need to leave the headquarters of the divisions. The military came to this conclusion after studying the experience of military operations in Afghanistan.