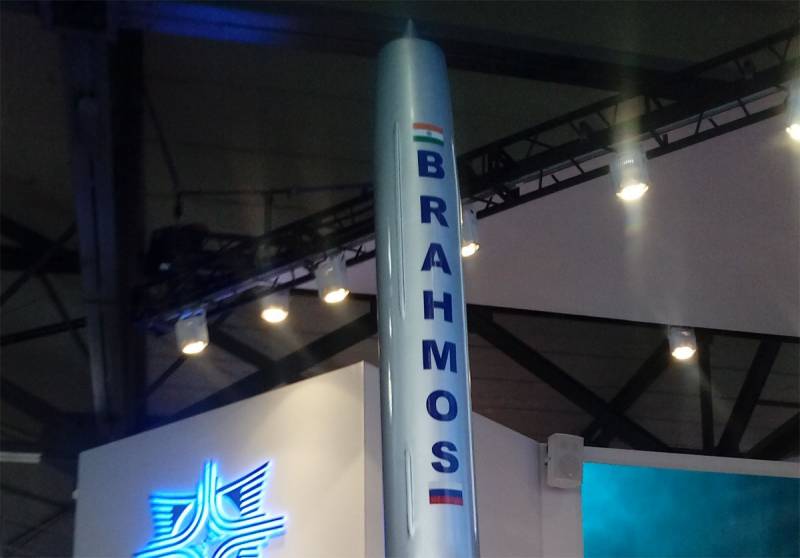 In India, they announced the systematic "import substitution" (in another interpretation, "nationalization") of the components of BrahMos supersonic missiles. This is a Russian-Indian anti-ship missile. India recently conducted another test of an updated version of the BrahMos-A air and ground-based missiles.
It is reported that the aircraft-based missile variant was tested using a Su-30MKI fighter, and the ground-based one using a launcher at the Chandipur training ground in Odish.
From the press service of the Indian Ministry of Defense:
Most of the rocket components are manufactured in India, including the rocket glider, fuel management system and sensors developed by DRDO (Defense Research and Development Organization - approx. "VO"). DRDO follows the path of import substitution (nationalization) of various components and subsystems of BrahMos, including a targeting system. New components were first tested in 2018.
In turn, the DRDO reported that the tests of two versions of anti-ship missiles were successful: the targets were hit.
It is noted that the use of missiles from the Su-30MKI missile hit the surface target with high accuracy. It is added that the tests
aviation
version of the rocket speaks of the high modernization potential of BrahMos.
Recall that against this background, India is trying to unilaterally discuss export contracts for BrahMos jointly developed missiles. One of the areas where New Delhi is so active is South America.