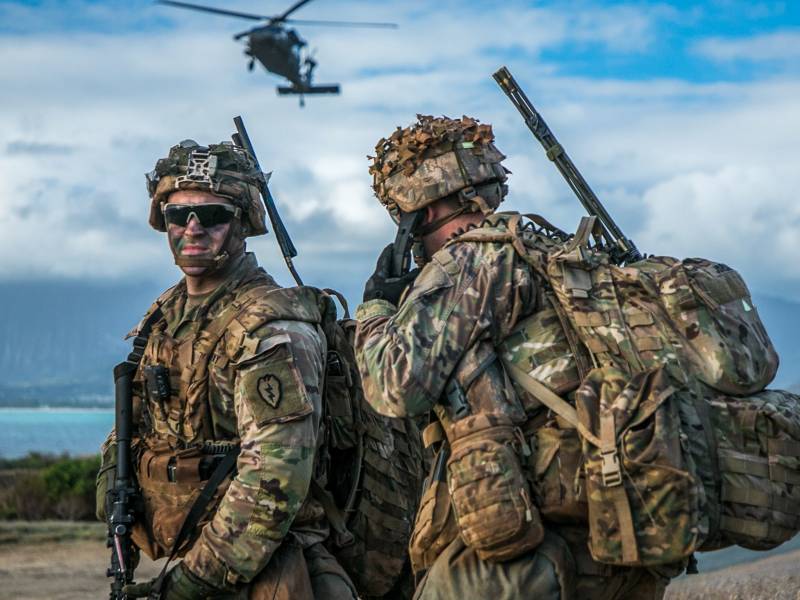 The Chief of the General Staff of the Armed Forces of the Russian Federation Valery Gerasimov spoke to the military attache of foreign states. During his speech, the general touched upon the issue of the militarization of the North Atlantic Alliance and the status of Russia fixed in his doctrine as one of the main opponents.
Valery Gerasimov recalled that following the December summit of NATO, it was decided to next "strengthen" the eastern flank of the North Atlantic military bloc - with the transfer of forces and assets to the Baltic countries and Poland.
Valery Gerasimov noted that over the next three years in NATO, military spending increased by $ 130 billion. During the same December summit, alliance members agreed to increase funding by another $ 2024 billion by 400. These are almost 10 military budgets of the Russian Federation.
According to the Chief of the General Staff of the Armed Forces of the Russian Federation, all this testifies to the systematic preparation of NATO for an armed conflict with attempts to first achieve dominance on land, at sea, in space and cyberspace.
Gerasimov emphasized that NATO is building up its military potential near the borders of Russia, is engaged in the militarization of the Baltic and Black Seas against the background of the constant advancement of the thesis about the "Russian threat".
According to Valery Gerasimov, at the same time, any step by Russia to ensure its own security in the alliance is perceived as a "threat to peace", and the thesis about the alleged threat is actively picked up and disseminated by Western propagandists.
At the same time, Gerasimov noted the need for contacts with NATO in order to avoid the escalation of tension and reduce the likelihood of risk of armed incidents. It should be noted that now the contacts along the Moscow-Brussels line (NATO headquarters) are largely curtailed primarily due to the position of the functionaries of the Western military bloc.