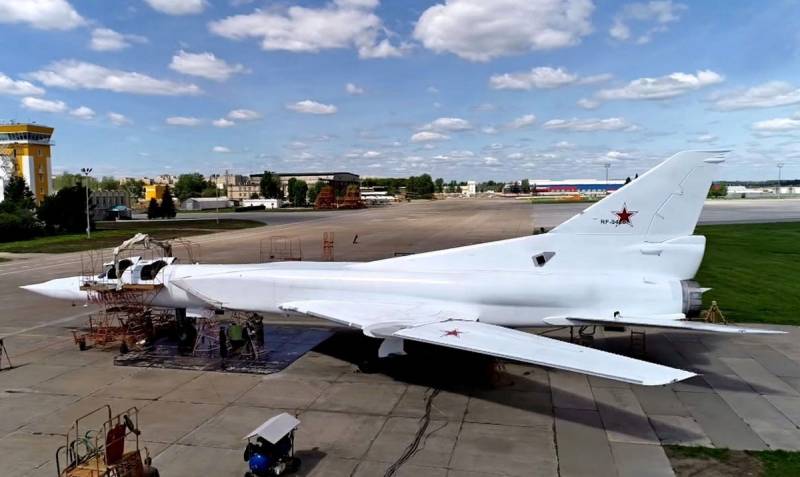 An emergency situation with a long-range bomber in the Astrakhan region is reported. We are talking about the Tu-22M3 aircraft, which performed a planned flight.
According to the latest information, during the flight, the missile carrier failed the engine. The crew took the combat vehicle away from the village and decided to land a long-range bomber on the ground. The Ministry of Defense at the moment confirms information that the plane managed to land on one of the fields in the Astrakhan region.
It is emphasized that the Tu-22M3 flew without ammunition. Pilots after completing an airplane landing on the ground left the cockpit on their own. According to some reports, they do not need medical assistance. Pilots delivered to the air base.
According to unconfirmed reports, the plane made a flight from Shaikovka air base (near Kaluga) to Akhtubinsk.
A special group is being formed to find out the cause of the failure of the engine of the VKS RF supersonic missile carrier. A separate question: why regular flight was not possible when one engine failed? In particular, the possibility of using an auxiliary power plant is being discussed.