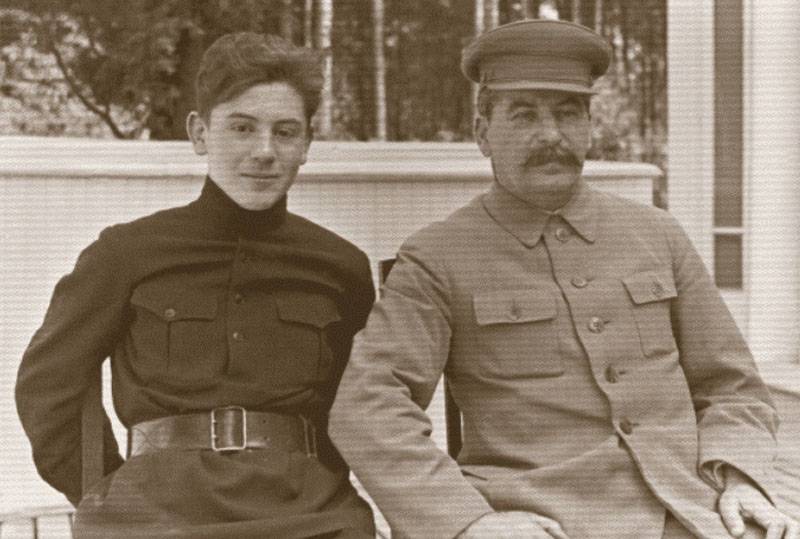 One of the difficult issues discussed today in relation to the development of Russia is connected with the so-called nationalization of elites. To put it simply, it is up to individual officials to start talking about patriotism, the need to develop the Russian economy and the sphere of social protection, while directing their children to study in the West, having accounts in foreign banks, and elite foreign real estate. In this case, the "patriotic" message of the official himself looks like open hypocrisy.
The Day channel examines the situation that took place in the USSR in the 1940s. We are talking about the situation when the children of even the first persons of the state went to the front, and often far from in an "elitist" capacity. As an example - the sons of Joseph Stalin. The same Vasily Stalin, who graduated from the Kachin flight school, has been on the fronts of the Second World War since the summer of 1942. He ended the war in 1945 - the victorious Berlin offensive operation.
Mikhail Kostrikov (candidate
historical
Sciences) makes a presentation of his report, which in full version will be announced at the Stalinist readings in Moscow on December 22. The report is devoted precisely to the fact that the children of Soviet leaders for the most part did not evade and did not intend to evade military duty during the Great Patriotic War. We will also talk about those people who were brought up in the families of party leaders, having lost relatives and friends in different years.