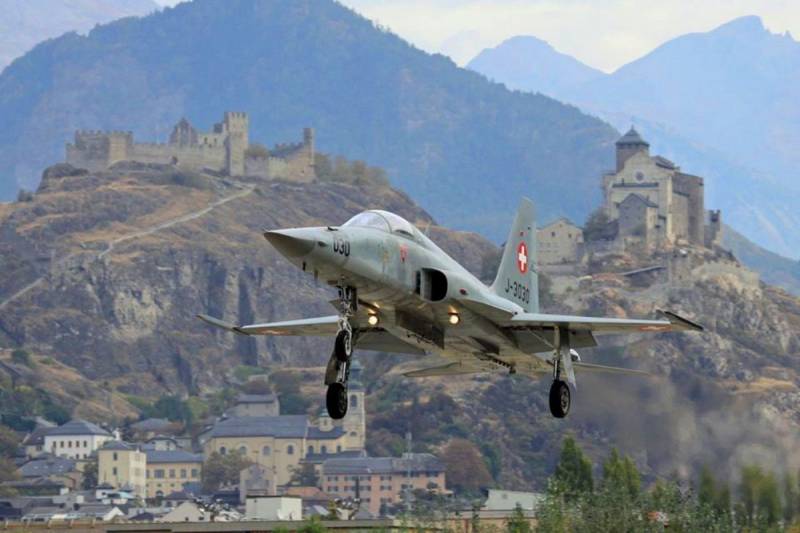 The United States is in talks with Switzerland to purchase 22 decommissioned Northrop F5 Tiger fighters, swissinfo.ch reports.
The US Air Force explained why they might need such an acquisition.
The Pentagon plans to use these aircraft to train pilots in air combat skills. Aircraft are planned to be fully restored to meet modern needs.
With reference to the newspaper SonntagsZeitung, it is reported that an amount of $ 40 million was allocated for the purchase of Swiss aircraft. The Swiss military and logistics company Armasuisse confirmed that such negotiations took place in the summer, but there is still no concrete agreement. Before that, the US defense budget has yet to be approved by Congress. At the same time, the delivery of aircraft (in case of signing a contract) is planned for 2021.
It is noted that the age of the Swiss F5 Tiger is about 35 years. And the simple maintenance of idle machines costs the country considerable amounts. A few years ago, the United States already bought 44 such aircraft from Switzerland.
Currently, the Swiss government is also thinking about acquiring new fighters for the needs of the Air Force. Now they are based on F / A-18 American production. At the same time, the population of the Confederation rejected the idea of ​​purchasing Swedish Gripen fighters in a referendum, in fact, leaving only French and American companies in the competition.