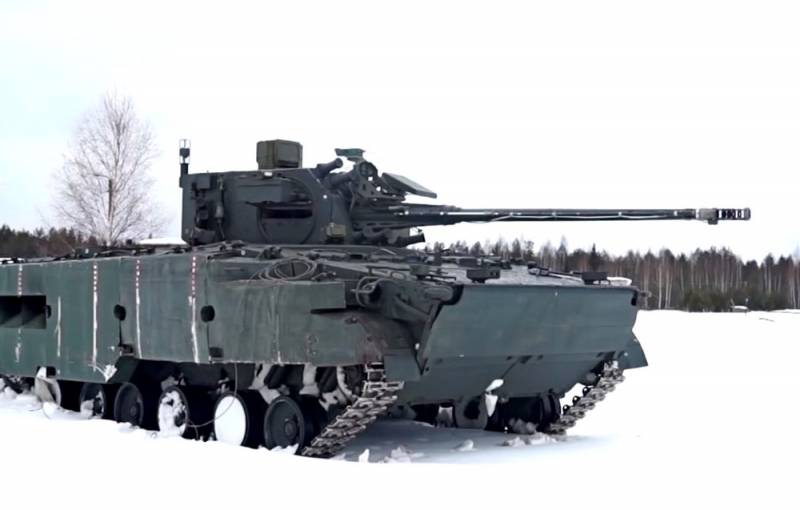 There was information about conducting "field" tests of the latest Russian self-propelled installation 2C38 "Derivation". We are talking about the implementation of the project, which was first announced to the general public at the Army-2017 military-technical forum. The project concerned the creation of self-propelled anti-aircraft guns with artillery weapons.
Channel "Zvezda" publishes footage from the tests of self-propelled guns "Derivation". The frames show that the self-propelled gun is used in tests for firing at ground targets. Shooting is direct fire. This fact speaks of the versatility of a combat vehicle, which was originally designed precisely as a self-propelled gun. It was previously reported that the maximum angle of the trunk is 75 degrees.
The armored vehicle is equipped with a 57-mm gun. At the same time, the particular stability of the technique is seen when firing, which may indicate a high accuracy in hitting targets.
In TTX "Derivations" it was indicated that it is capable of hitting targets in height up to 4500 m.
The movement of an armored vehicle with a sheathed barrel on a snowy terrain at a speed of not more than 40 km / h is demonstrated.
About the timing of the end of the test and about when exactly the "Derivation" will begin to enter the troops in the serial production version, not yet reported.