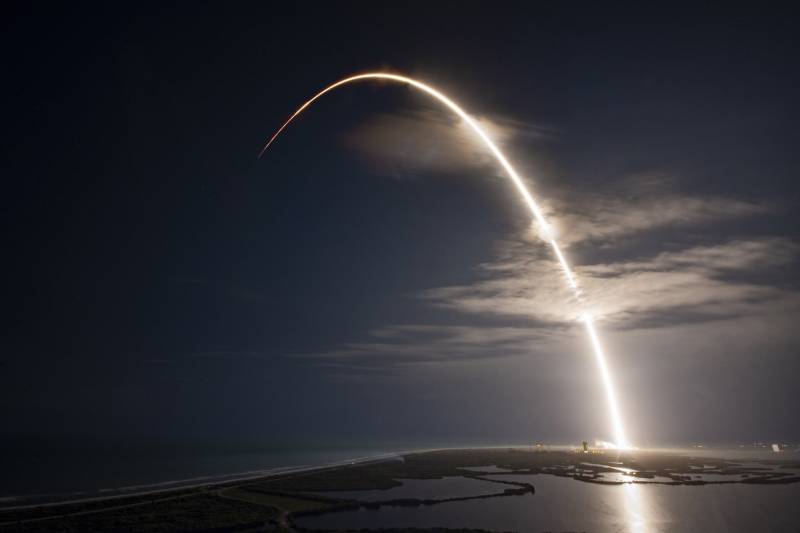 SpaceX, an American private space company, launched the Singapore-Japan satellite JCSat-9 / Kacific-18, which should provide access to broadband Internet in the Asian region, with the help of the Falcon 1 booster rocket.
The launch did not go quite smoothly, as the special vessels hired by the company could not "catch" parts of the head fairing, which descended by parachutes. They planned to catch them in special networks, but "missed."
"Ms. Tree "and" Ms. Chief »almost caught the fairing halves - our team is working to return them for use in the next run
The company said on Twitter.
At the same time, a number of experts are already predicting extremely difficult times for the famous company Ilona Mask in connection with increasing competition.
Blue Origin Jeff Bezos's New Glenn is under development, which could be a sensation in the 2020s. The concept of reusable media from Blue Origin is largely similar to SpaceX, but has a more modern and promising engine.
Less venerable competitors also do not stand still. It was previously reported that the United States is experiencing a real boom in the construction of private spaceports. In addition, a lot of media attention is paid to space startups from China, Japan, New Zealand and other countries.