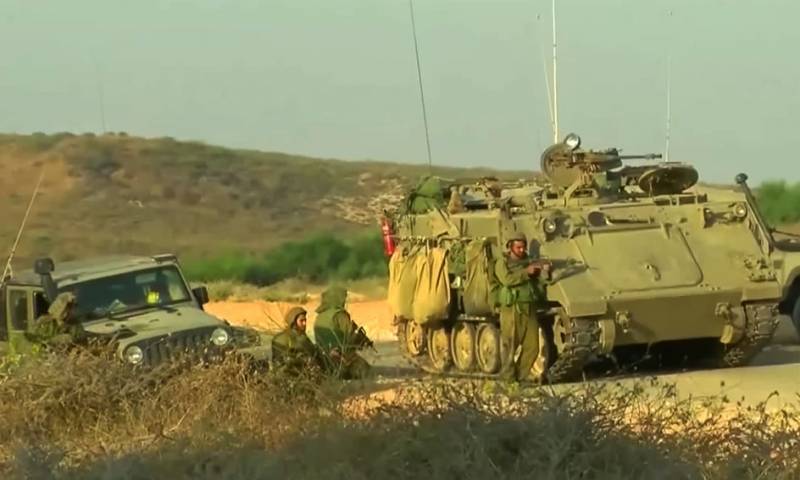 Middle Eastern media outlets come up with materials that provide some details of the so-called "deal of the century". This is a set of measures to resolve the long-standing Palestinian-Israeli conflict. These measures are approved and promoted by US President Donald Trump, and the "deal of the century" itself was created with the direct participation of his son-in-law Jared Kushner.
Al-Mayadin TV channel (Lebanon) reports on what details of the deal were reported to reporters.
Thus, the package of measures states that the United States proposes to create a state called New Palestine - in two parts: the territory of the West Bank and the Gaza Strip. It is noted that he will not have his own army, and his "protection from external aggression will provide Israel."
Given the fact that so far no external threat has come to Palestine from anyone but Israel, this point of the "deal of the century" looks, to put it mildly, doubtful. The following proposed measure looks even more dubious:
The State of New Palestine will pay Israel for security against external threats. Payment may be provided by Arab countries.
Its amount has not yet been reported.
It is additionally noted that New Palestine will have police from its own power structures.
The same deal states that New Palestine "must recognize Jerusalem as the capital of Israel." It is noted that no division of this city will be carried out: it will belong simultaneously to two states: Israel and the very New Palestine.
Some of the "deal of the century":
Gaza International Airport will be built on land that now belongs to Egypt. Citizens of New Palestine will be able to use these territories without the right to permanent residence.
The construction of infrastructure in New Palestine, according to the authors of the transaction, should be carried out by its allies from among the countries of the Arab world.
In the USA, for some reason, they are sure that the parties (and Hamas is indicated to one of the parties) will support the "deal of the century".