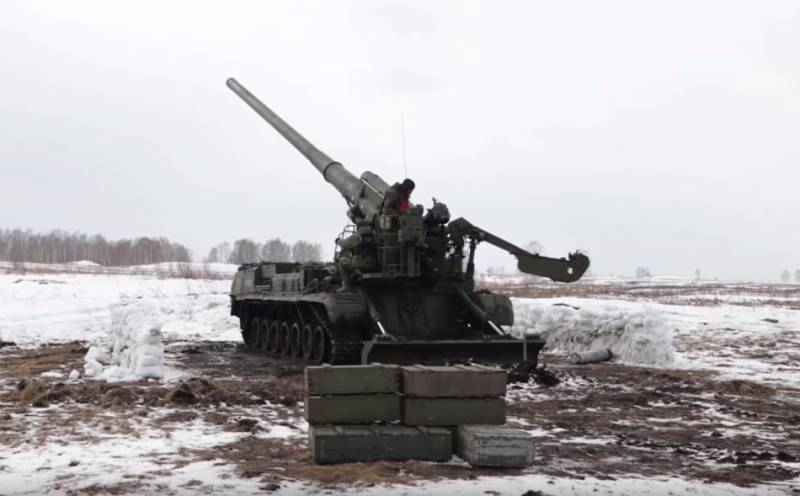 By the end of this year, they promise to complete the tests of modernization of the self-propelled artillery gun 2C7 "Peony". We are talking about the 2S7M "Malka" caliber 203 mm with the implementation of import substitution.
The successful passage of the test of self-propelled guns of large caliber was told by the General Director of Uraltransmash Dmitry Semizorov for
RIA News
. It is noteworthy that this is actually the first official evidence that the new Malka is being tested.
According to Dmitry Semizorov, one of the stages of making changes was the transition to domestic components. In particular, instead of the Ukrainian gearbox and engine, the self-propelled gun is equipped with Russian components. Also, the 2S7M Malka receives new instrumentation systems. In addition, import substitution affected guidance systems and a defense complex.
The head of Uraltransmash noted that starting in 2020, mass production of these guns for the needs of the Russian Armed Forces will begin.
It is worth noting that the 2S7M Malka, having a cannon caliber (2A44) of 203 mm, is capable of firing various types of ammunition. Among them are active-reactive. Another important feature of this self-propelled gun is that it is capable of using special ammunition with a nuclear warhead.
The first modernization of "Peony" was carried out in the USSR in 1983.