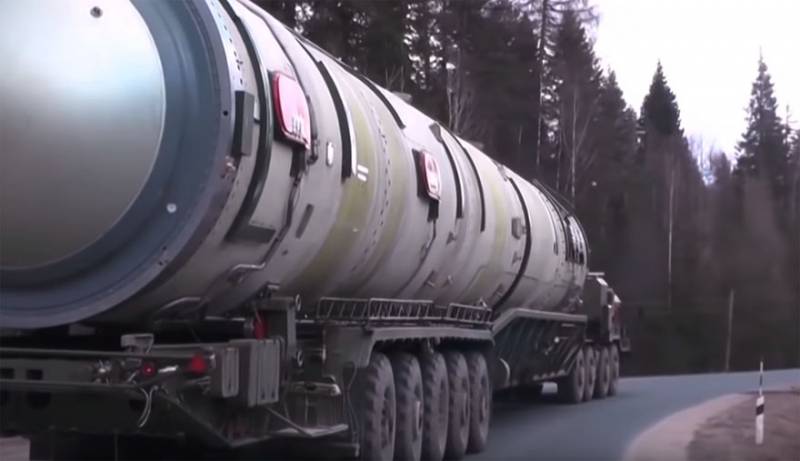 On the eve of the 60 anniversary of the Strategic Missile Forces, the commander of the troops, Colonel General Sergei Karakaev, spoke about his immediate plans. One of the tasks facing the troops today is to increase the combat potential through modernization.
In an interview with the departmental publication Krasnaya Zvezda, Colonel General Karakaev announced that preparations were under way at the Strategic Missile Forces for rearmament to Sarmat missile systems.
According to the commander of the Strategic Missile Forces, these missile systems will be the first to receive the regiment of the Uzhur missile compound (62-I missile division, Krasnoyarsk Territory) as part of the troops. Today, "Sarmat" undergoes flight tests.
General Karakaev noted that the Sarmat missile system is "fully prepared for military alert."
Earlier it was reported that the placement of the Sarmat Republic of Kazakhstan on combat duty in the Armed Forces of the country will begin in the 2021 year.
Sarmat is a unique missile system. According to the plans of the Ministry of Defense, it will be used to modernize the Strategic Missile Forces with the replacement of strategic missiles "Voivode". RS-28 "Sarmat" has a range of up to 18 thousand km. At the same time, the combat base is a separable warhead with a set of BIN - individual guidance blocks. According to the latest data, a rocket has more than 10 BIN. It is noted that these are new generation hypersonic blocks.