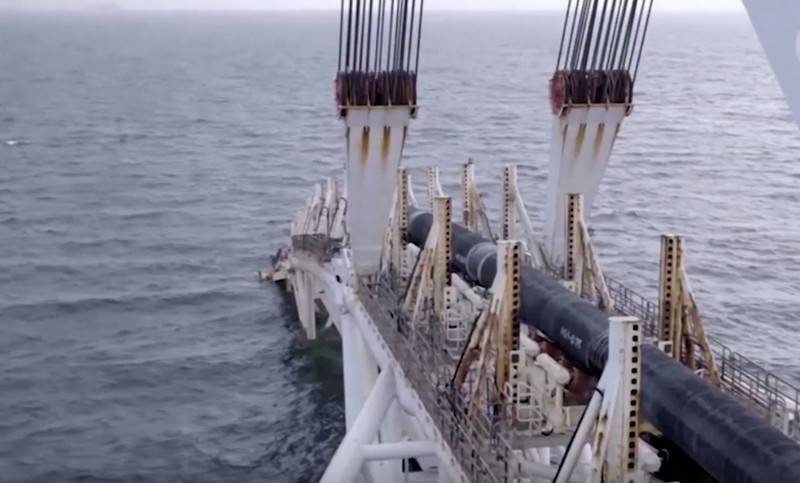 The Nord Stream-2 pipeline operator Nord Stream 2 has filed an application with the relevant German authority to continue construction in the winter and spring of next year. It is reported by Deutsche Welle with reference to the agency DPA.
According to the German publication, in order to complete the construction of the gas pipeline in the coming months, the operator company intends to continue work in the winter-spring period of 2020. In order to make appropriate changes to the project, an application was submitted to the German Federal Office for Maritime Navigation and Hydrography. Consideration of the application is scheduled for Monday, December 16.
As noted, the delay in the construction of the pipeline is associated with a long lack of permission to lay pipes from Denmark.
The Nord Stream-2 project involves the construction of a gas pipeline along the bottom of the Baltic Sea from Russia to Germany. The estimated capacity of the pipeline is 55 million cubic meters per year. It was planned that the construction of SP-2 would be completed before the end of the 2019 year, and gas would go through it already in the 2020 year. Now the deadlines are shifted to the right, for how long, not reported.
Meanwhile, the Nord Stream-2 pipeline operator Nord Stream 2 has stepped up work on laying the remaining section of the pipeline along the bottom of the Baltic Sea. The pace of installation will depend on weather conditions. To date, 80% of the gas pipeline has been built.
It was previously reported that the United States included the imposition of sanctions against Nord Stream-2 in the US military budget for 2020.