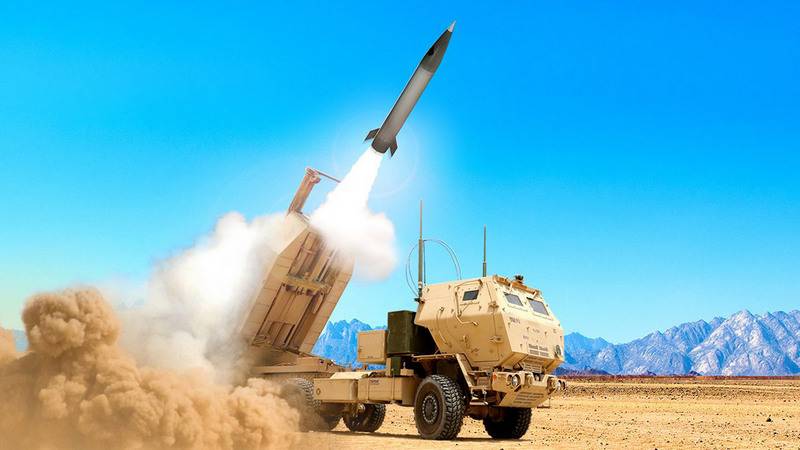 Visualization of a promising tactical missile from Lockheed Martin
The United States has developed a ground-to-ground missile that can easily overcome Russia's air defense system. This statement was made by American General John Rafferty, commenting on the first tests of the tactical missile Precision Strike Missile (PrSM). This was reported by Breaking Defense.
The general said that the rocket developed by Lockheed Martin was primarily designed to overcome Russian air defense in the European theater of operations. In the Asia-Pacific region, this missile will be used to destroy Chinese warships.
On December 10, Lockheed Martin Corp. conducted the first test of the Precision Strike Missile (PrSM) promising tactical missile at the White Sands US missile range in New Mexico. The prototype was launched from the M142 launcher of the HIMARS missile system and flew about 240 km to the target area. The corporation said that "the test was successful with all the set goals."
The Precision Strike Missile (PrSM) program, launched in 2017, involves the creation of a new generation of high-precision operational-tactical missiles with the official initially declared range from 60 to 499 km, but the development was carried out taking into account the US exit from the INF Treaty. According to reports, the rocket is already capable of flying at 550 km, and according to other sources - up to 700-750 km.
In the future, the new missile should replace the Lockheed Martin MGM-140 ATACMS tactical missiles. Serial production is planned for the 2023 year.