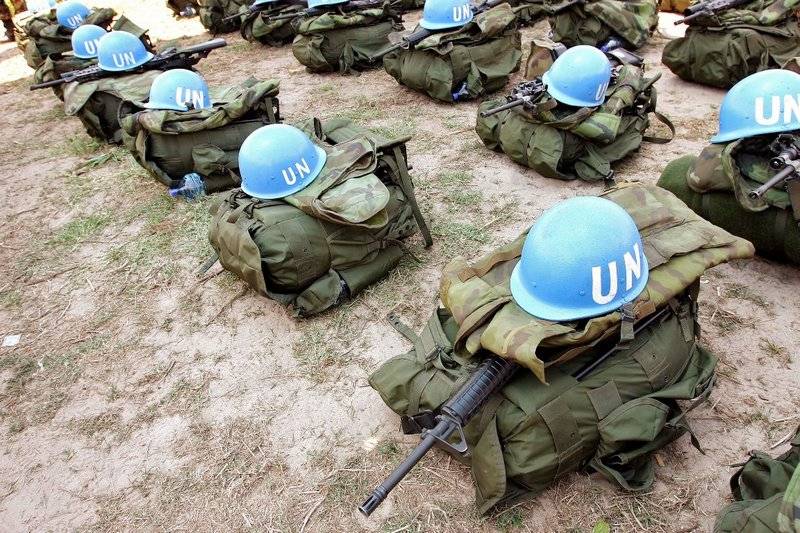 If Kiev recognizes that there is no result in the settlement of the conflict in the Donbas on the basis of the Minsk agreements, the Ukrainian authorities will return to the idea of ​​introducing UN peacekeeping contingent into uncontrolled territories. This was stated by the Minister of Foreign Affairs of the country Vadim Priestayko, reports "Ukrainian Pravda".
According to the head of the Ukrainian Foreign Ministry, Kiev may return to the issue of introducing UN peacekeepers to the uncontrolled territories of Donbass if the Minsk agreements do not bring results, and Russia "continues to rest."
When Kiev understands that nothing else can be said in the framework of Minsk, and Russia rests on every point, then we will turn to the next step. This will not be a decision of mine, but of the president, but I will probably recommend a peacekeeping mission
he said, adding that the president's team "has a number of plans for this."
At the same time, Priestayko emphasized that the proposal for the introduction of a peacekeeping mission came from Russia, but in the format that Moscow proposes, Kiev "does not like it."
Recall that the idea of ​​introducing UN peacekeepers into the territory of the DPR and LPR in Kiev has long been hatched. Ukraine proposes to introduce a peacekeeping contingent throughout the republic, up to the Russian border, which should go under the control of Ukrainian border guards. After that, provisional administrations should be formed in these territories and the complete disarmament of "illegal armed groups."
Russia supports the idea of ​​bringing peacekeepers, but only to the line of contact to ensure the security of OSCE personnel. On the territory of LDNR, peacekeepers have nothing to do.