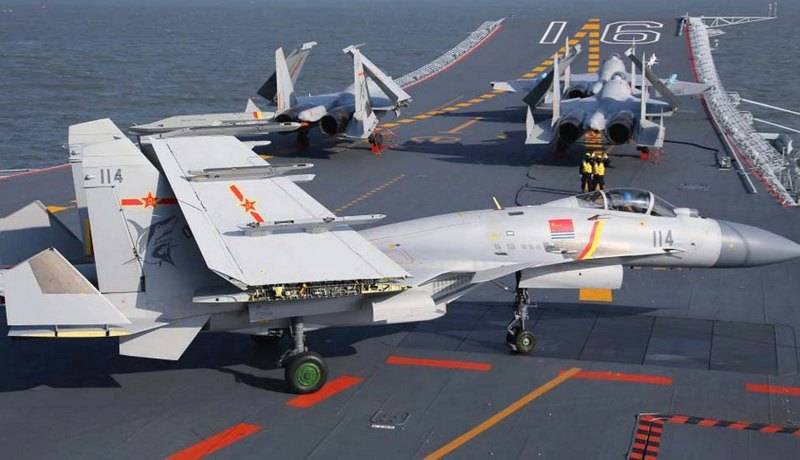 J-15 carrier-based fighter - illegal Chinese clone Su-33
Over the past 17 years, more than 500 cases of unauthorized copying of Russian weapons and military equipment have been identified. This was told by the head of intellectual property projects at Rostec Evgeny Livadny.
Russian experts have identified more than 500 cases of unauthorized copying of Russian
weapons
and military equipment. Especially China has succeeded in this, where Russian aircraft engines, fighter jets, anti-aircraft systems and much more have already been copied.
The difficult situation with unauthorized copying of our equipment abroad: over the past 17 years [recorded] more than 500 cases of such copying. Only in China:
aviation
engines, Sukhoi aircraft, carrier-based fighters, air defense systems, MANPADS, analogues of the "Shell" - all this is copied
- explained Livadny.
According to him, Russian specialists work abroad who identify cases of illegal copying of Russian weapons and military equipment. However, even when such cases are identified, Russia cannot bring anything to the "copyists" through the court, since there are no patents registered for Russian weapons abroad. At the same time, foreign companies at a high level are engaged in the protection of intellectual property by registering their patents abroad.
If we look at foreign customers, such as Raytheon, BAE Systems, we will see that leading corporations have up to 5 thousand patents abroad (...) They disclose their intellectual property, not seeing this as any threat. We neither the Ministry of Defense have patents registered abroad, nor defense industry enterprises
- he stressed.
In October, it was announced that Rosoboronexport was creating a consultative group to protect the rights to the results of intellectual activity in the framework of military-technical cooperation.