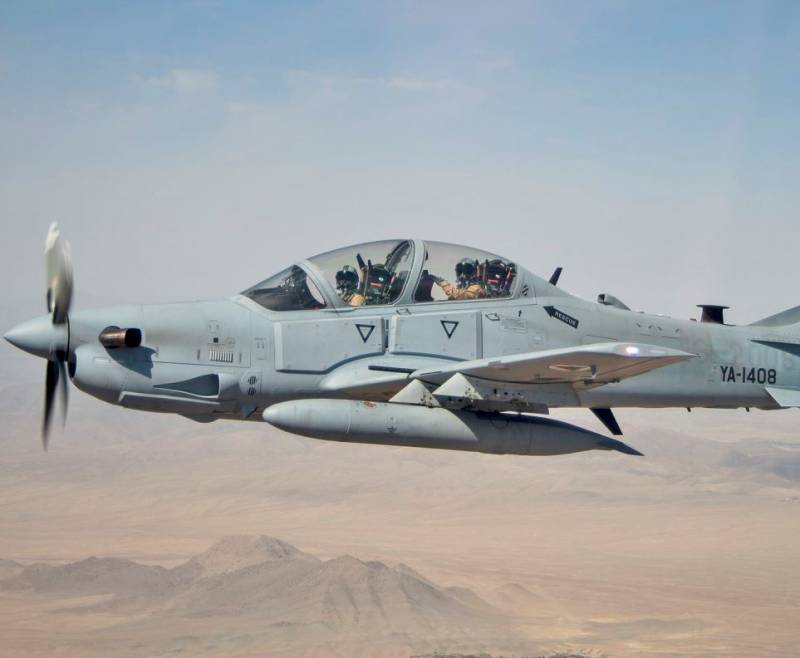 The US Congress insists that the country's air force consider transferring part of the funds allocated for light propeller-driven aircraft to the Special Operations Command, Defense News writes. Presumably, this measure will help to buy in the end a lot more of these machines for the needs of the military.
Initially, the United States Air Force planned to purchase several Textron Aviation AT-6 and Embraer A-29 units for testing. However, even with serial purchase, their number would still not be large, since the limited budget did not allow it. However, when the United States Special Operations Command is connected, the total number of machines purchased may become noticeably larger due to a different cost allocation scheme.
In the production of modern helicopter attack aircraft, the most advanced technologies are used, which makes them effective, despite the somewhat archaic look. In particular, it is stated that aircraft of this type are successfully used in Latin America and Afghanistan against local rebel groups.
In addition to efficiency, a modern propeller-driven aircraft is much cheaper than a jet one, and its operation is less expensive. All these qualities made the Pentagon pay attention to cars similar to the AT-6 and A-29.