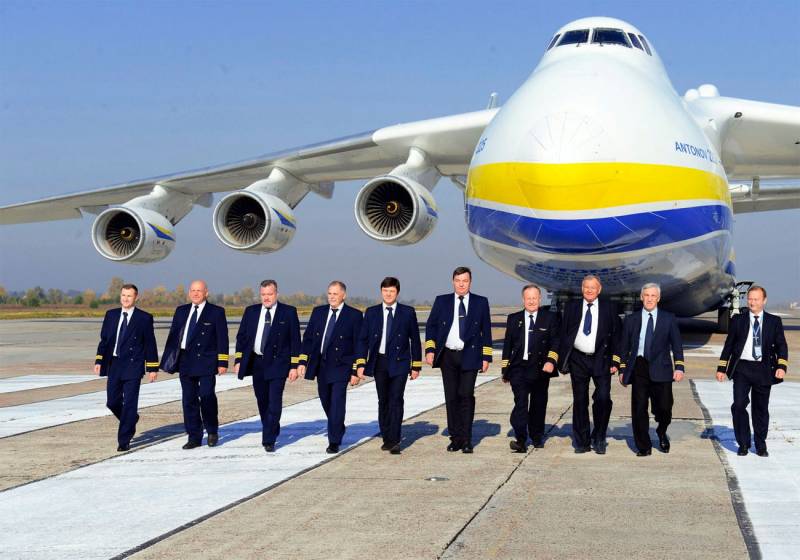 The man with American and Lithuanian passports, who heads Ukroboronprom, came up with the initiative to "change the profile of industrial areas" of the Antonov aircraft manufacturing concern in Kiev. We are talking about Aivaras Abromavicius, who from December 2014 to April 2016 held the post of Minister of Economic Development of Ukraine. "Ukroboronprom" he headed 1 September of this year.
The Verkhovna Rada deputy from the "Servant of the People" faction Alexander Dubinsky spoke about the initiative put forward by Mr. Abromavicius.
According to Dubinsky, the head of Ukroboronprom is proposing to get rid of the Antonov concern plant in Kiev, and to start building in its place. At the same time, the plant itself promises to "transfer". The new site for the plant should, according to the idea, be the village of Gostomel, located near Kiev. At the same time, the Verkhovna Rada notes that the "transfer" of the aircraft factory concern plant could cost billions of hryvnias. After all, we are talking about creating infrastructure from scratch.
On the other hand, the Rada notes that the whole question may rest on what exactly Abromavicius wants to see, so to speak, at the exit. Perhaps the plant will finally "dissolve" during such a transfer, as often happens with such projects.
Recall that earlier Antonov in Ukraine was bankrupt, deprived of financial and economic independence and transferred under the control of Ukroboronprom.
In Kiev, meanwhile, they continue to ponder over how the occupation of a state post by Abromavicius fits in with the violation of the law on second citizenship. Apparently, this does not interfere with Abromavicius himself and those who appointed him to a new high post.