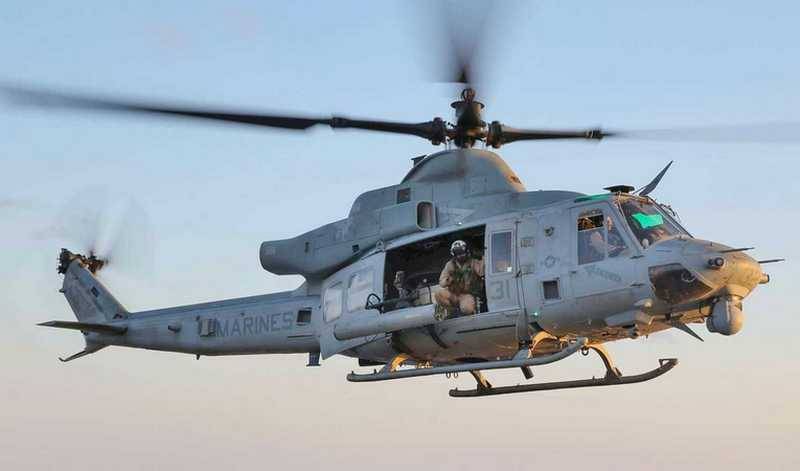 Helicopter UH-1Y Venom
The Czech Ministry of Defense signed an agreement to supply 12 US helicopters. Signatures were signed by Pentagon chief Mark Esper and Czech Defense Minister Lubomir Metnar. This was reported by the press service of the US Department of Defense.
According to the agreement, the United States will supply the Czech Republic with eight multi-purpose UH-1Y Venom helicopters and four AH-1Z Viper helicopters. The transaction value is almost 650 million dollars, the new equipment should replace the Soviet / Russian Mi-35, Mi-8 and Mi-17 helicopters in the Czech armed forces. According to Pentagon CEO Mark Esper, the deal "is
historical
", since this is the largest purchase of Czech military equipment from the United States for all time.
The parties signed an agreement to supply the Czech Republic with eight UH-1Y Venom multi-purpose helicopters and four AH-1Z Viper attack helicopters. This is a step forward in replacing Russian helicopters in the Czech Republic with NATO-compatible equipment
- said the US Secretary of Defense.
Esper emphasized that this agreement is aimed at countering Russia.
Together with our NATO allies, we will continue to restrain Russia's growing aggression. We will also continue to work together to counter challenges and threats from China, in particular in the field of 5G technologies
- he said.
The possible supply of the Czech Republic through the intergovernmental military sales (FMS) 12 multipurpose helicopters Bell UH-1Y Venom was reported back in the 2017 year, at the same time the deal was approved by the State Department. It was reported that in addition to the helicopters themselves, the Czech Republic will receive airborne defense systems, other equipment and machine gun weapons.
In total, in the future, the Czech Republic wants to acquire 30-35 new helicopters to replace the entire fleet of Soviet Mi-35, Mi-17 and Mi-8 aircraft.