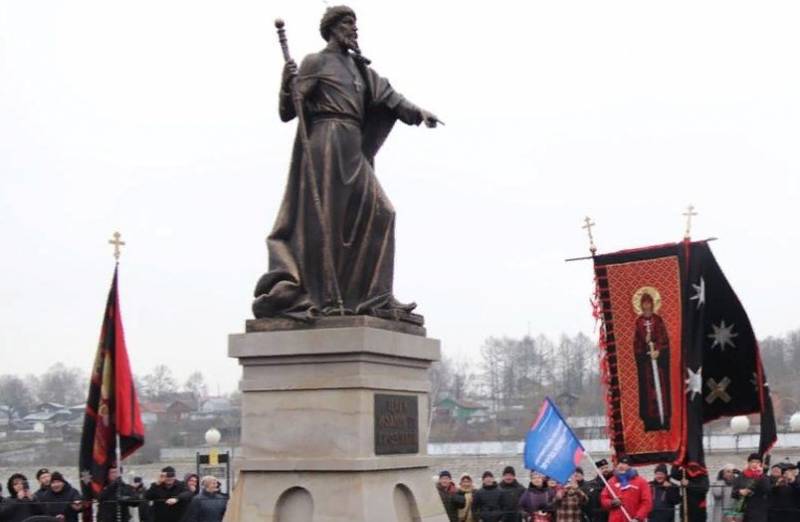 In the city of Alexandrov a few days ago, a monument was opened to Ivan IV the Terrible. This information for certain circles in our country had the effect of an exploding bomb. Representatives of the extreme liberal elites said that it was inappropriate to erect a monument to the "tyrant king", "child killer". Disputes were transferred to the professional plane.
Assessment of the figure of Ivan Vasilievich (Grozny) gives the famous historian Andrei Fursov. A conversation with him is published by the Day TV channel.
Andrei Fursov noted that the criticism of Grozny from the current liberals is generally something:
And when Chubais said that 20-30 of millions of Russians will not fit into the market, this is normal ... This is the highest humanism.
The program addresses the topic of the selective attitude of individuals to bloodshed. It is noted that for some reason it is customary to notice and condemn the bloodshed under some rulers and somehow casually recall (if even recall) the bloodshed under other rulers.
And this is not to mention the fact that for some "historians" it is a rule of bad taste to recall the events of the times of Ivan the Terrible in Europe - what was happening on the continent, which for some reason is considered to be a model of humanism and tolerance.
The historian gives an unbiased assessment of the era of Tsar Ivan IV in the plot of TV Day, commenting on the liberals' indignation about the personality of Ivan Vasilyevich and about the installation of a monument to him: