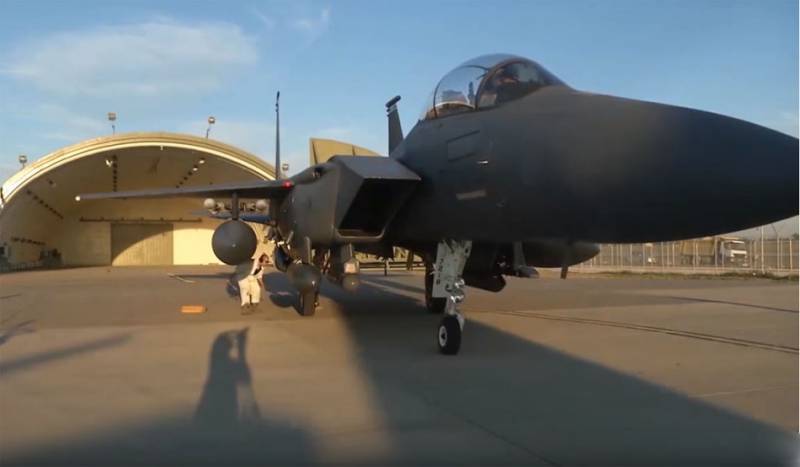 In China, they appreciated the statements of the Turkish authorities regarding a possible retaliatory measure against the United States. This is a statement by Turkish officials that Ankara could completely block access for the US military to bases located in Turkey, and accordingly, the Americans will have to take out their arsenal of nuclear tactical
weapons
(air bombs) from a military base in Turkey.
Such statements were made to the United States after Washington approved anti-Turkish sanctions for the acquisition of Ankara S-400 air defense systems from Russia. First of all, the Americans, as you know, blocked the transfer to the Turkish side of the contracted new-generation F-35 fighters. Additionally, the United States is trying to take action against Turkish officials and the military, which are related to the C-400 contract with the Russian Federation.
In the Chinese edition of Sohu, the author notes that Turkey's statement about its readiness to get rid of US military bases on its territory "could cool the hot heads in the US." It is added that Turkey in this case will become the first NATO country in the 21st century, which will allow itself to close American military bases.
In China, they write that the acquisition of S-400 from Russia, Erdogan showed: there is no previous trust in the United States, the Incirlik base can become exclusively Turkish.
From the material:
He asked them to extradite Fethullah Gulen to Turkey, whom Erdogan considers the ideological inspirer of the coup attempt. But Ankara refused the Obama administration, ignores his requests and Trump.
In China, they emphasize that Erdogan has the following plan in his head: if Gulen is not extradited, then Washington has decided that he can repeat his attempt to remove him from the presidency. That is why the Turkish president is looking for alternatives to strengthen Turkish security.
For reference: about 5,5 of thousands of American soldiers are deployed at Incirlik airbase (Turkey). There, according to some reports, the US Air Force maintains an arsenal of nuclear tactical weapons.