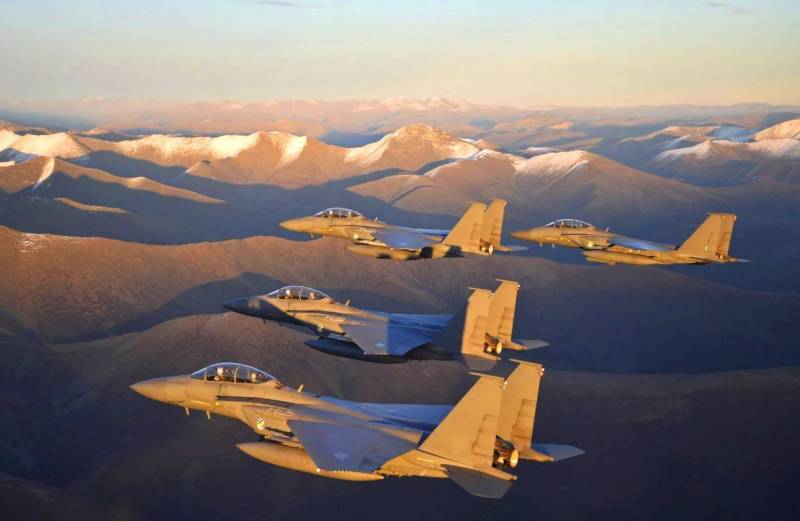 The Armed Forces of South Korea demonstrated in an inspiring video how specifically they intend to smash the enemy. The video is posted on the channel "War World", affiliated with the South Korean army.
The footage presented to the public demonstrates how combat
aviation
The Republic of Korea, including the F-15 and F-35, strikes bombs and cruise missiles at targets reminiscent of North Korean buildings with symbols and stylistics. In addition, the work of ground units, air defense forces and other specialties was shown.
Obviously, cadres of this kind have been selected for a long time, but they ventured to put them in such a defiant form right now, when negotiations on the denuclearization of the Korean Peninsula came to a standstill. We can assume that we are talking not only about the propaganda fervor for our own South Korean citizens, but also about the message of Kim Jong-un.
Experts have repeatedly noted that if a military option of eliminating the DPRK's missile and nuclear programs is chosen in Washington, the South will be involved in it. Participation in the conflict of China, Russia or Japan in one role or another was considered in scenarios depending on the circumstances and configuration of the conflict.