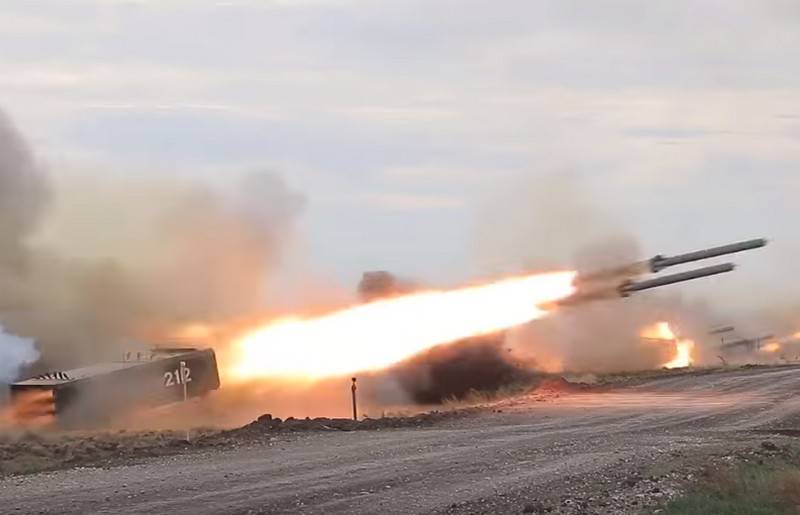 The first batch of the latest TOS-2 heavy flamethrower systems will go into experimental military operation on Victory Day in World War II. This was reported by TASS with reference to the General Director of the concern "Techmash" (part of Rostec) Vladimir Lepin.
The first batch of new flamethrower systems is planned to be transferred to pilot military operation in 2020 by the specified date. The decision on serial production will be made after the completion of state tests and according to the results of experimental military operation
- said the CEO of Techmash.
According to Lepin, state tests of the new TOS-2 heavy flamethrower system (Tosochka) are proceeding according to the approved schedule, without failures. The beginning of the second phase of testing a new flamethrower system was reported in June this year.
According to Igor Kirillov, the chief of the troops of radiation, chemical and biological protection, the development of the promising TOS-2 heavy flamethrower system, formerly called the Tosochka, should be completed by the spring of next year, and by May these machines should already be in trial operation of the flamethrower units RKhBZ troops. It was reported that new flamethrower vehicles will take part in the Victory Parade on Red Square 9 on May 2020.
The TOS-2 heavy flamethrower system was created on the basis of the TOS-1 "Pinocchio" and the TOS-1 "Solntsepek", but unlike them it has a wheelbase and improved tactical and technical characteristics. Earlier it was reported about the possibility of creating new ammunition for TOS-2. The machine was created taking into account the experience of using such weapons in the course of hostilities in the Middle East.