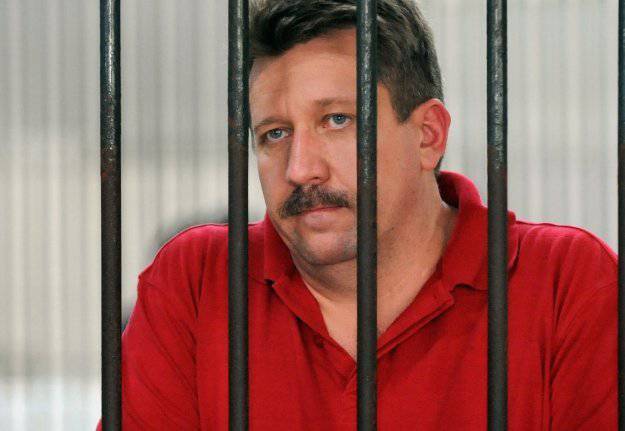 US does not rule out extradition of businessman Viktor Bout, convicted on 25 years for trade, to Russia
weapons
, as well as the pilot Konstantin Yaroshenko, who was put on 20 years for drug smuggling. This was reported by the head of the international non-governmental organization Conflict Awareness Project Kathy Lynn Austin.
"Attorney General Eric Holder is considering the possibility of returning Viktor Bout to Russia along with another smuggler of weapons and drugs Konstantin Yaroshenko," Austin said at a UN conference on the arms trade. According to her, this decision is detrimental to security in the world and against US interests. In particular, the extradition of an entrepreneur may prevent the investigation of cases against other arms dealers who were his business partners.
Recall that 6 July Alla handed over the wife of Viktor Bout to the Ministry of Justice of the Russian Federation a package of documents necessary for the extradition of her husband to Russia. The head of department, Alexander Konovalov, on Monday announced that the documents had not yet been sent to the American authorities. "We are negotiating through diplomatic channels about how, at what time and when it can be done," the minister said. "Of course, everything that diplomats are used to doing within the framework of their authority to guarantee the rights of our citizen is done, facilitating his fate, as far as possibly within US law. "
Viktor Bout was sentenced on April 5 to 25 years in prison for selling arms and aiding terrorists. He pleaded not guilty and called the court a farce and tragicomedy.
Konstantin Yaroshenko was convicted in September last year of smuggling a large amount of cocaine into the US. The Russian rejects all accusations
Russian Foreign Minister Sergei Lavrov earlier promised to seek the extradition of Bout and Yaroshenko. "The fate of our people, no matter what accusations are made against them, worries us. We want them to be in Russia," he said.