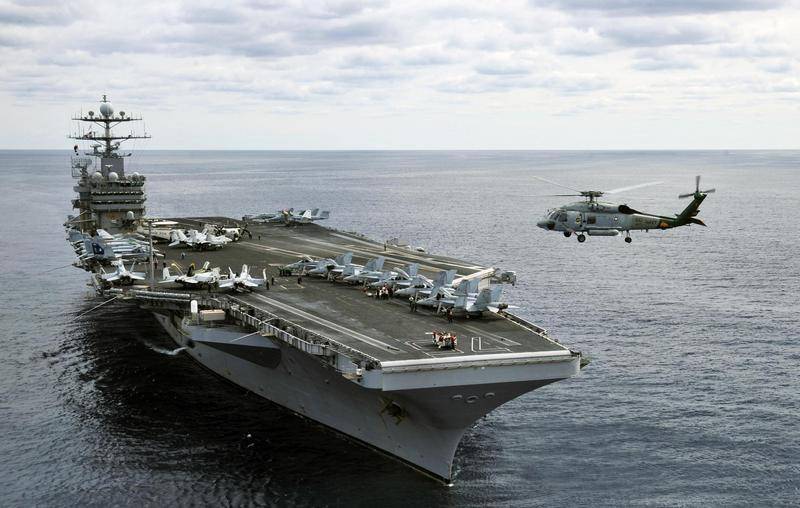 In the eastern part of the Mediterranean Sea off the coast of Syria, joint exercises of the American AHU led by the nuclear-powered aircraft carrier USS Harry Truman and ships of the Turkish Navy took place. It is reported by the command of the 6th operational
fleet
USA.
Harry Truman group exercises with Turkish Navy to increase operational engagement with NATO and strengthen maritime security
- said in a statement.
It is explained that in the exercises, in addition to the USS Harry Truman aircraft carrier itself, ships from the AUG took part: the USS Normandy missile cruiser, several destroyers, and an atomic submarine. The Turkish Navy was represented by frigates Gediz and Gaziantep.
At the headquarters of the 6 fleet, it was noted that in addition to the USS Harry Truman AUG, the USS Florida attack nuclear submarine equipped with 154 Tomahawk cruise missiles with a range of 1,6 thousand km is on alert on the Mediterranean.
According to the statement of the command of the 6 fleet of the U.S. Navy, the USS Harry Truman carrier goes to the Persian Gulf, where it will be replaced by the USS Abraham Lincoln, which, due to the unfavorable situation with the state of the U.S. carrier fleet, is in the Middle East longer than planned.
It should be noted that for the USS Harry Truman aircraft carrier, the Mediterranean can be considered almost the main place of deployment. The aircraft carrier, at the head of its AUG, repeatedly visited the Mediterranean Sea, was there and took part in Operation "Unshakable Determination" against terrorists from the Islamic State banned in Russia.
As previously reported by the US Navy command, amid the aggravation between the US and Iran, USS Abraham Lincoln at the head of the strike group, 19 of October this year first entered the Persian Gulf, passing through the Strait of Hormuz. Before that, he cruised for six months in the neighboring Gulf of Oman and the Arabian Sea.