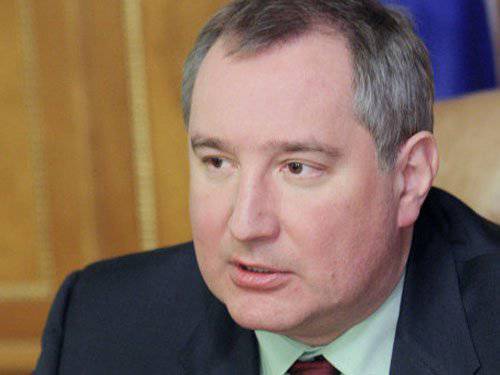 A national disaster prevention service will soon be created in Russia. Lead the process of creating a new service will be offered to Deputy Prime Minister Dmitry Rogozin, write "News". His responsibilities will include monitoring the status of hazardous and highly hazardous facilities in Russia, as well as sectoral and regional centers for analyzing monitoring data and forecasting technological and natural disasters on their basis.
The corresponding proposal to the Defense Deputy Prime Minister of Russia Dmitry Rogozin will be made upon his return to the country after a business visit to India, where he is now. "We need a person who will take full responsibility for the result. I think Dmitry Olegovich can become such a person," commented on the choice of Georgy Malinetsky, the author of the idea of ​​creating a service.
In addition to Rogozin, various experts, officials, and industry representatives will be invited to the working group. The result of their activities will be practical recommendations in the form of projects and programs for various levels of government.
Georgy Malinetsky, Vice-President of the Nanotechnology Society of Russia, believes that there are opportunities for the country to create systems that will help avoid catastrophes: to convince the officials to invest money in it, and the state spent thousands of times more to eliminate the consequences of the accident. Now there is an opportunity to create a system that will not allow emergencies. "
He also noted that there is a scientific base in Russia, only a state structure is needed in order to combine information flows from the Emergencies Ministry, the Ministry of Defense, the Federal Security Service and other agencies that are already conducting work on monitoring the state of natural and industrial facilities. The cost of creating a national disaster prevention service can range from 7 billion to 70 billion rubles, depending on the state of the objects.
In Russia, a total of 50 thousand dangerous and almost 5 thousand highly dangerous natural and man-made objects. In particular, we are talking about reservoirs, power plants, bridges, hazardous industries. In the future, the national disaster prevention service will survey them and supply various sensors to monitor the condition.