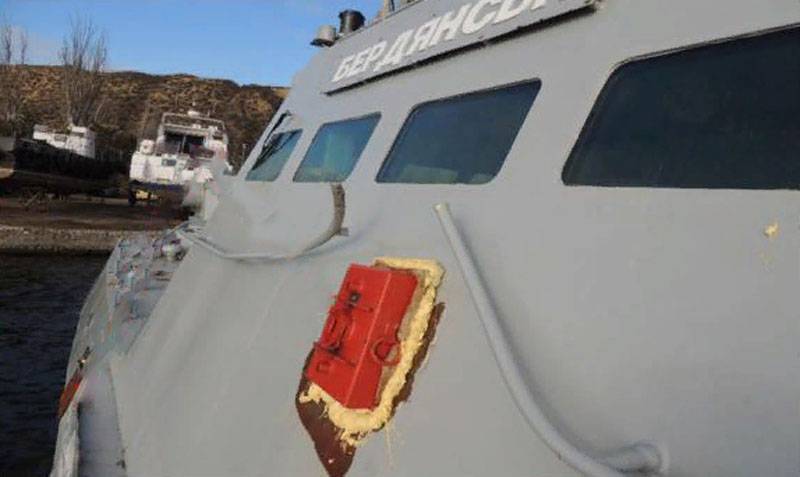 The delegation of Ukraine to the OSCE "resolutely declared the manipulative nature of the shooting made by the FSB during the transfer of armored boats and a raid tug to Ukraine." Recall that earlier Russia made a goodwill gesture by transferring the boats "Berdyansk" and "Nikopol" to Ukraine, as well as the tugboat "Yana Kapu", which participated in the armed violation of Russian maritime borders. Having received the ships at its disposal, Ukraine can not calm down in any way, now trying to trumpet that "warships have plundered."
Deputy Permanent Representative of Ukraine Igor Lossovsky said that the FSB allegedly carried out the shooting of ships "from the wrong angle." Allegedly, such a shooting "did not allow to see all the damage that appeared on the boats and in tow."
With constancy, worthy of another application, Kiev officials insist on the disappearance of the ceiling and "damage to the galley." It seems that the ceiling for the naval forces of Ukraine was almost the main component of the combat effectiveness of this "amusing
flotilla
».
The Ukrainian side also stated that Russia, when shooting "to complement the visual effect of the view", placed outerwear in the cockpits, "which is not used by the Armed Forces of Ukraine", and also covered the sleeping places with new gray blankets, "which are not authorized for the Ukrainian Navy." In other words, the ships were also returned with new bedding and clothes, but Ukraine also set this up as a "harass".
Additionally announced the dismantling of radio stations on the returned ships of the Navy. Deputy Head of the Ukrainian Mission of the OSCE:
3 kit: ICOM radios (Japan) - 1 kit; Motorola radio stations (USA); FURUNO navigation radar (Japan) - 1 kit. In addition, the Russian video shows that the sea clock and rollometer were stolen from the wheelhouse.
At the same time, the Kiev representative did not inform the OSCE that Russia openly stated that there were material evidence in the criminal case on armed violation of the border, which (material evidence) will be in the Russian Federation for the duration of the investigation.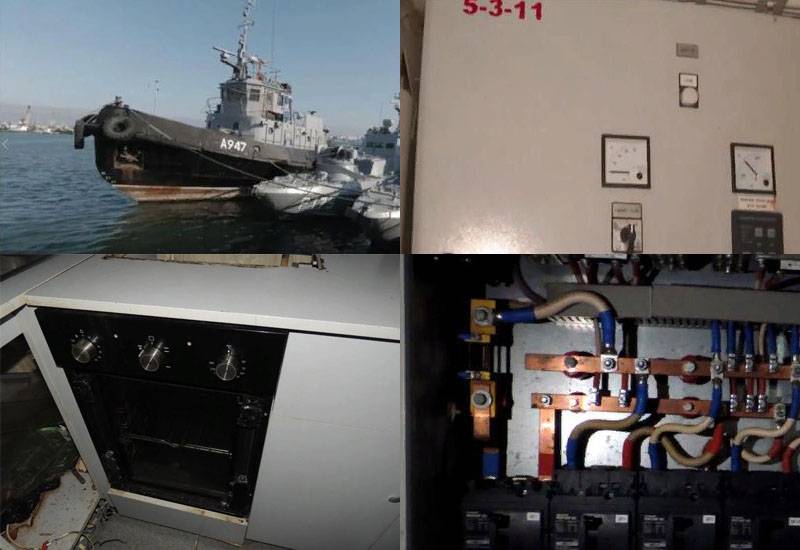 The Ukrainian delegation also stated to the OSCE that Russia "stole elements containing precious metals from the electrical panel" and "incorrectly showed the place with damage from shooting."
Surprisingly, the deputy representative of Ukraine at the OSCE did not talk about the "angle of shooting toilets."